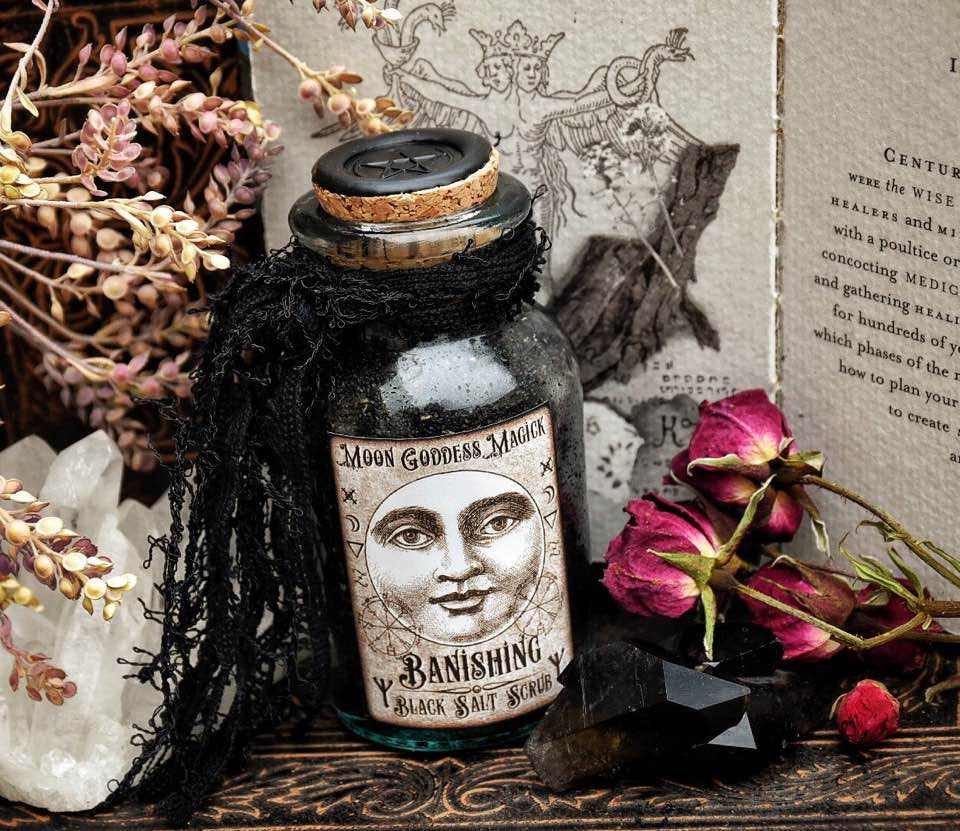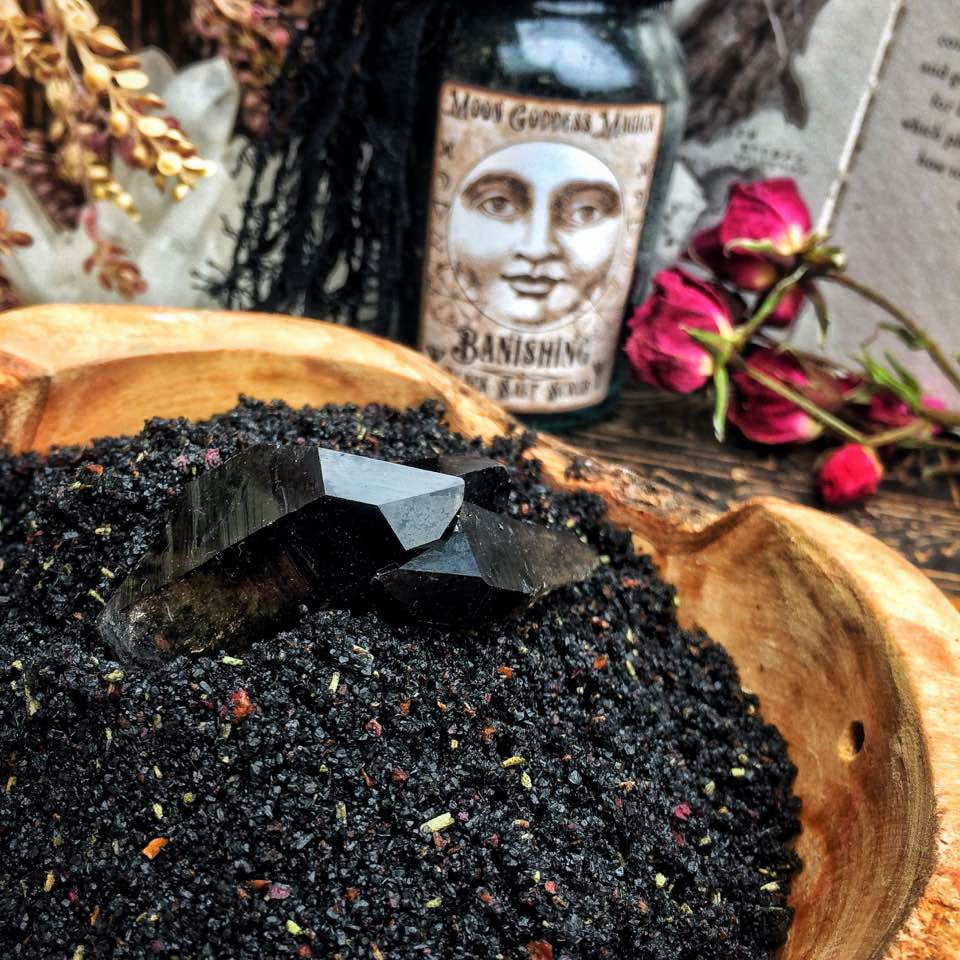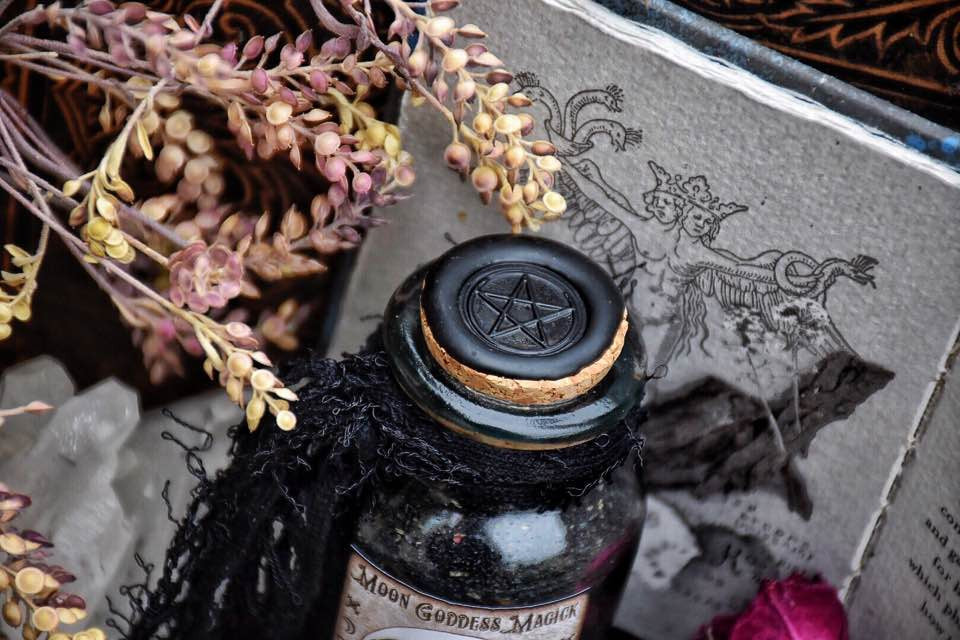 Banishing Black Salt Scrub~ Witches Salt~ Great for Spiritual Readers~ Pagan~Moon Goddess Magick~ Absorbs Negativity
Banish away unwanted negative energy and watch it go down the drain with this beautifully fragrant Banishing Black Salt Scrub.
Made during the Waning Moon on a Saturday to ensure that you're removing toxic energy from your sacred temple. You~
Containing quality ingredients of Black Hawaiian Sea salt, Himalayan Sea Salt, Organic Fractionated Coconut Oil, Essential oils of Cedarwood, Cypress, Pine, Rose and Peppermint and Organic herbs of Peppermint , Rosemary, Rue and Rose petals ground down with a Mortar and Pestle. Contained in a Lovely little 3oz Recycled glass Jar with cork lid~
This is great for Spiritual readers that deal with various energies on a daily basis~ Also helpful to others who are in contact with many different people throughout the day.
Other ways to use are after an argument, concerts, anywhere that you feel you have picked up other energies that you no longer wish to hold on to~
~How do you use it?
In the shower, bath or on your hands, apply sparingly and scrub away all that unwanted Energy~
The Black salt absorbs all of the negative energy that you can visualize going down the drain, leaving your skin silky smooth and fully cleansed. All of the herbs chosen to work with for this blend, have a long history of offering their protection and aiding in cleansing you both physically and spiritually. 
Remember this is Black salt and does take a rinse or two to fully wash away the Negative Energy~ It is recommended that you clean your tub afterword as well~ The Black banishing salt will stick to the residue on your tub~ Taking with it all of the Negativity right down the drain~
~~~~~~)O(~~~~~~
FOR EXTERNAL USE ONLY
Discontinue use if Skin irritation occurs~
~~~~~~)O(~~~~~~
*****Moon Goddess Magick is NOT responsible for misuse or adverse reactions of any of our products~ IF YOU HAVE ANY QUESTIONS ON HOW YOUR PRODUCT SHOULD OR SHOULD NOT BE USED PLEASE CONVO ME.*********