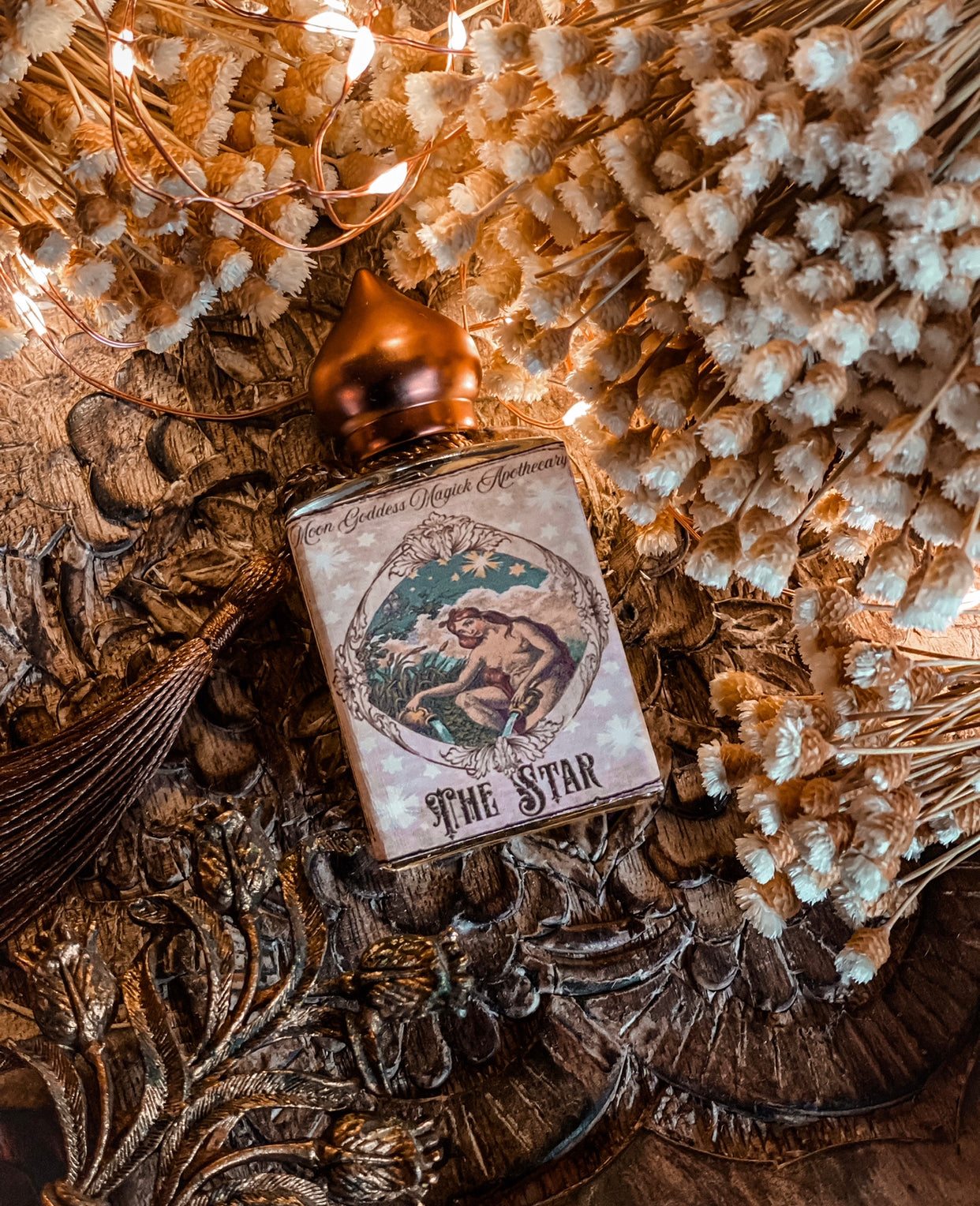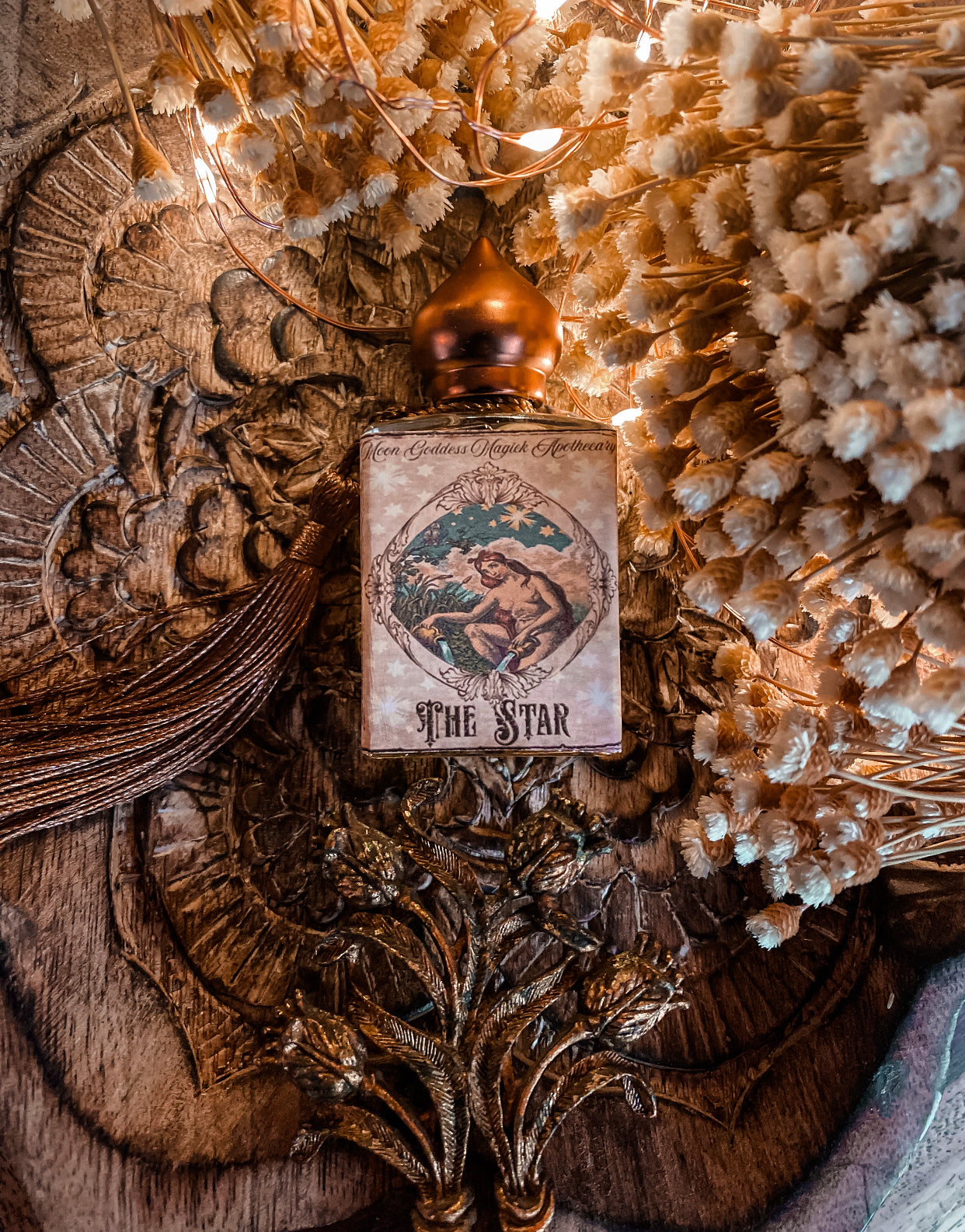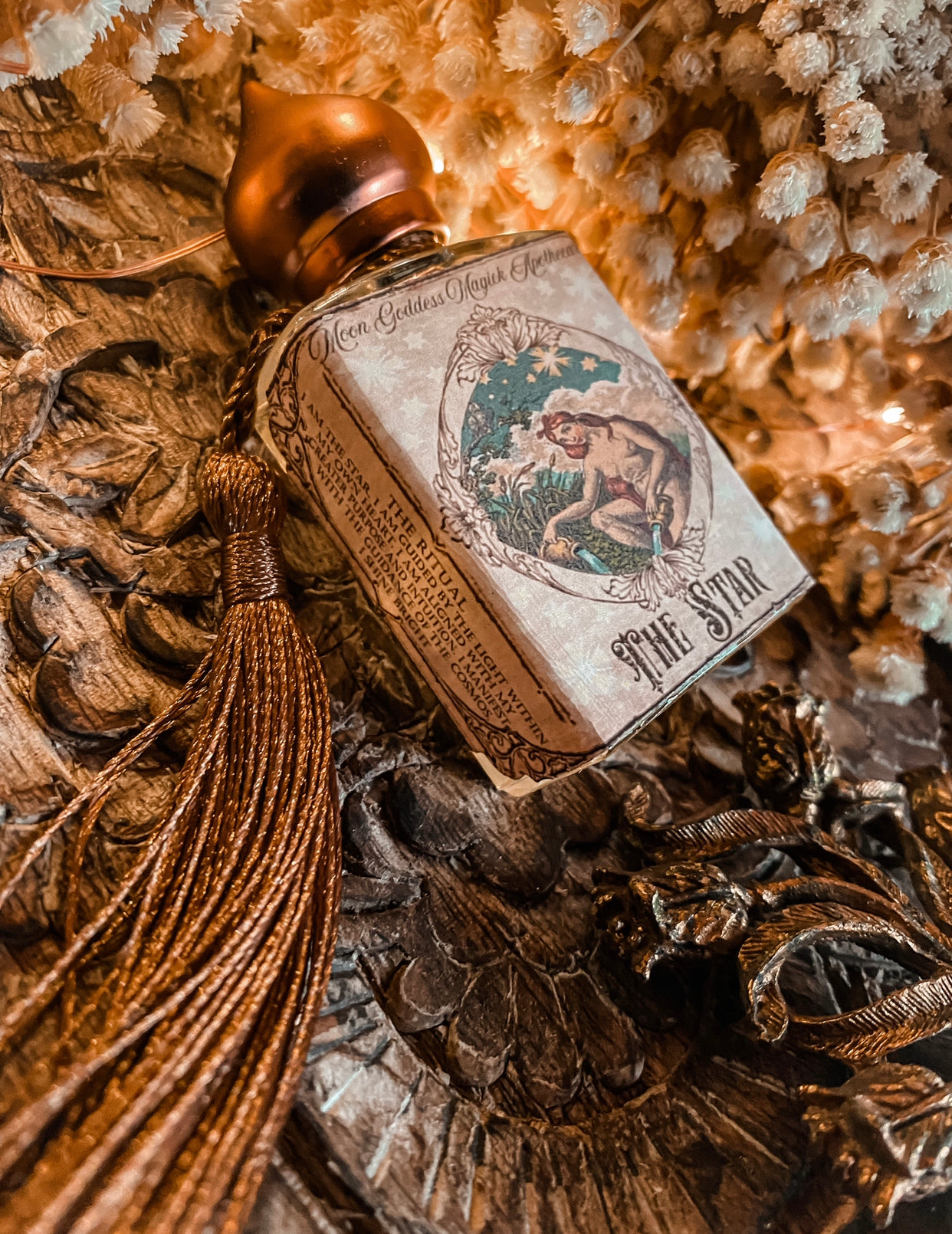 The Star Perfume ~ Remember your Star Path ~ Divine Power Awakening ~ Pleiadian Perfume ~ Starchild ~ Starseed
The Star Perfume Oil
Is your light feeling dim, Starseed? Have you forgotten the stardust that birthed you? Look to the darkened skies and summon the bright ones above. The Star muse shines her light upon your hopes and dreams. She illuminates the dark corridors of doubt with trust and optimism. Remember your light. Remember your power to manifest starts within. Open your arms and feel the energy of the cosmos return to you, nourishing you and reminding you that even in the dark, the stars will always light the way on your path. When you look to the cosmos you awaken the remembrance of your divine beginnings.
This beautiful and bright shimmering blend has been birthed from the cosmos and plucked from the heavens to adorn your skin in a sacred scented union. It was brought to life with long lost songs from the celestial realms. Its purpose is to please the senses as it makes its way to your internal Sun, fanning it with all the stars of the cosmos to awaken the brilliance that has always been within. You are the cosmos. You are the magic that you seek. The essence and magical properties of these plants have been chosen for their ability to increase creativity, inspire self-worth, and reveal your truth with ease.
This gift from the cosmic wisdom keepers contains organic Essential Oils, Resins, Herbs, Natural Mica, Celestial Secrets, and plant based oils of Elemi, Star Jasmine, Star Anise, Geranium, Litsea Cubea, Cardamom, and Petitgrain Sur Fleurs.
As you wear this oil, the feeling that anything is possible washes over you. The cosmos pours her wisdom into your etheric field from her sacred cup of endless possibilities. A new sense of purpose and inspiration pours down upon you like a thousand glittering stars.
Imagine a light where your heart resides, see an ember glowing and pulsing with the drumming of your heart. With each beat your light expands, brighter and brighter. With an open heart set ablaze with the fires of creativity, you are now reconnected to your divine power.