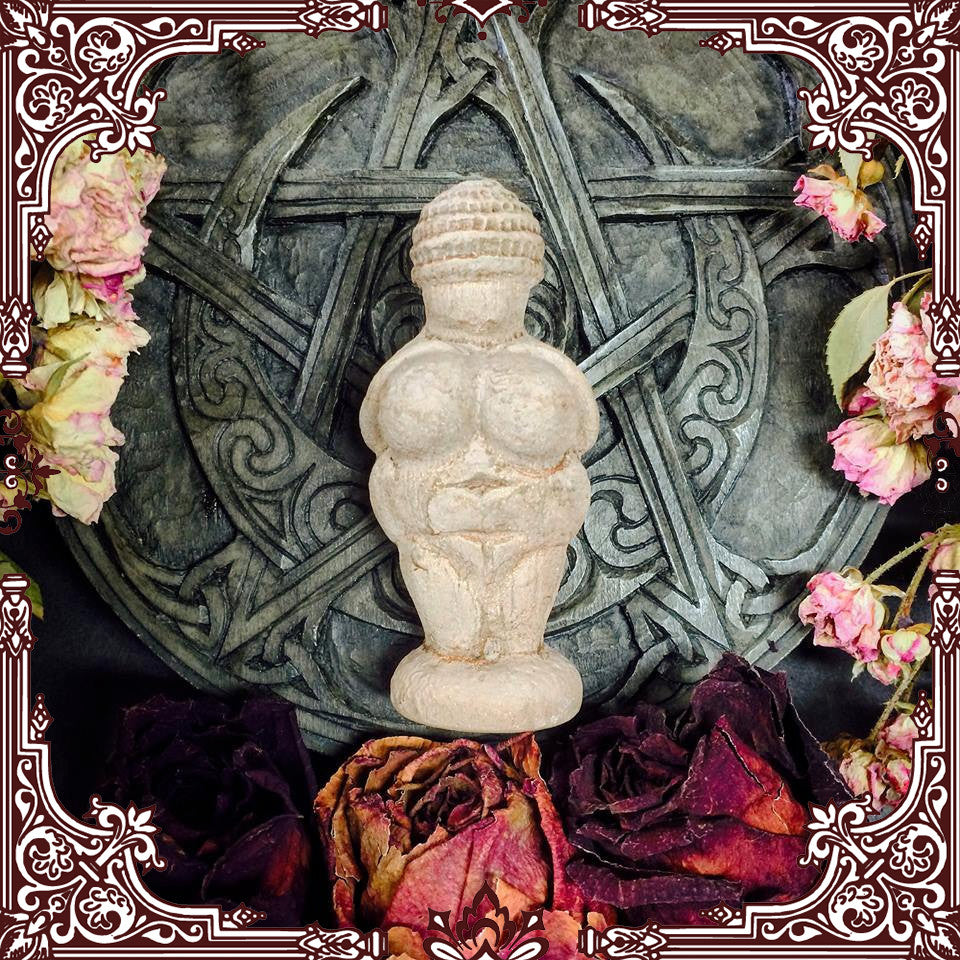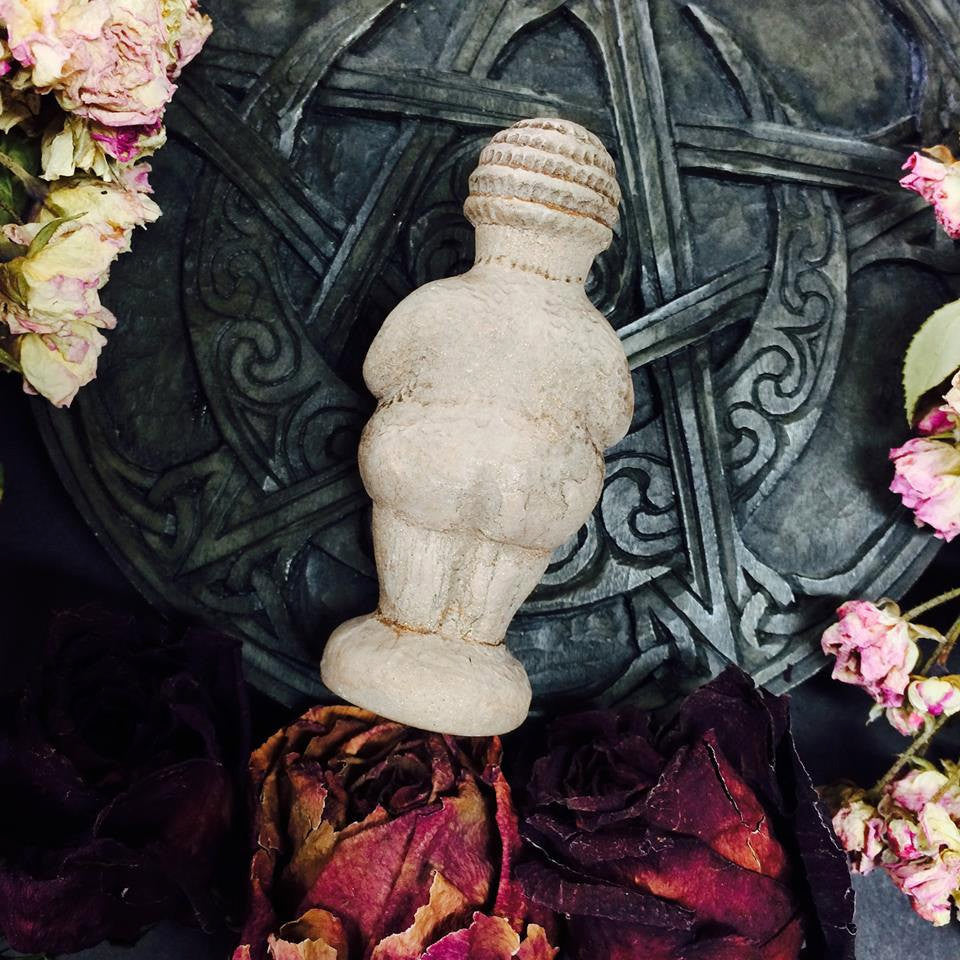 Venus of Willendorf~ Goddess Statue ~ Woman of Willendorf ~ Altar Statue
Venus of Willendorf or Woman of Willendorf is said to be one of the oldest statues of the female form. Found on the banks of a River in Austria, this beautiful piece of art is estimated to have been created between 22,000 and 24,000 BCE.
In her form she is said to be a reminder of the importance of Fertility to the land and the people. The growth and continuation of both was vital for life to thrive.
Made from Gypsum Cement and measuring 3 ¼ inches high