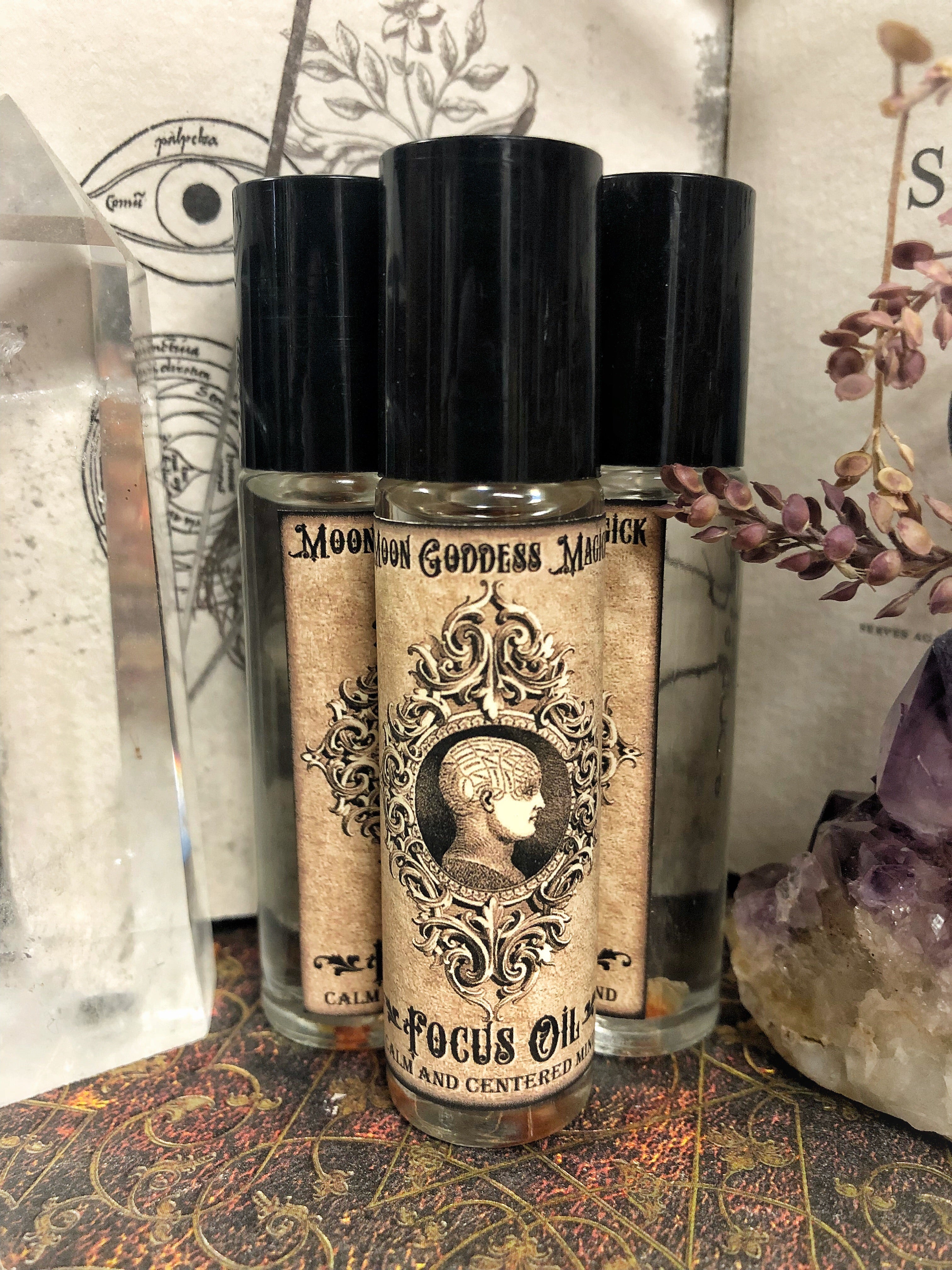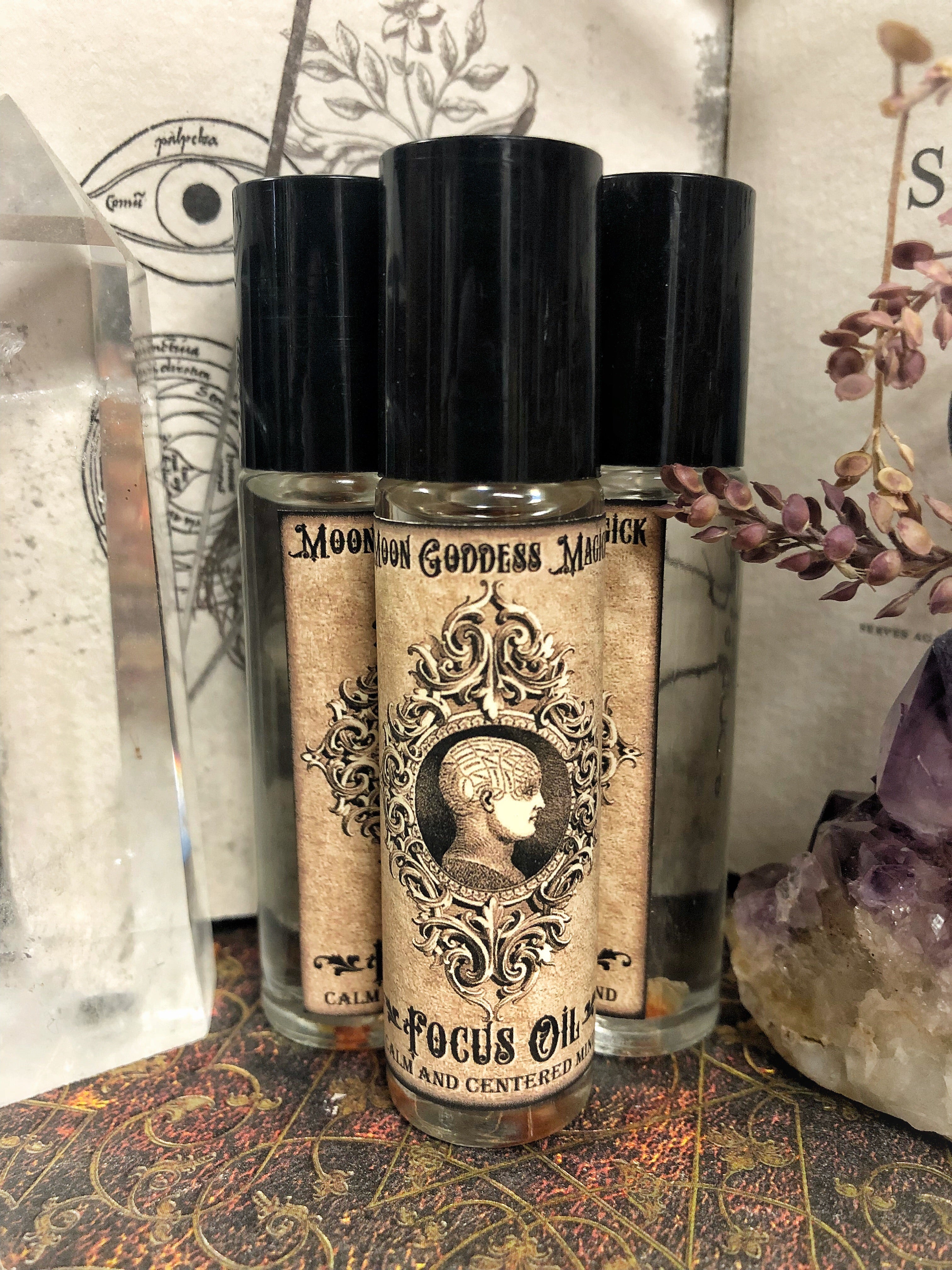 Focus Oil~ For a Calm and Centered Mind ~ Clarity Oil ~ Memory Enhancer ~ Mental Focus ~ Clear Mind~ Organic Essential Oils~ Red Jasper
An all natural essential oil blend created with plants that are known to focus the mind and relax the body for mental clarity. 
♦Some of the Mind Strengthening oils are Rosemary, Lemon, Peppermint, Lavender and Cardamom. Crystal infused with Red Jasper to bring in extra Focus and Mental Mastery!
♦Apply your oil to your Pulse points and the nape of your Neck and wait 30 minutes for best results~
♦This is also great for children who have trouble focusing.
♦Please remember to do a test patch to test for allergies!
Listing is for 1/3 oz Roll on bottle~ Easy to carry around with you!