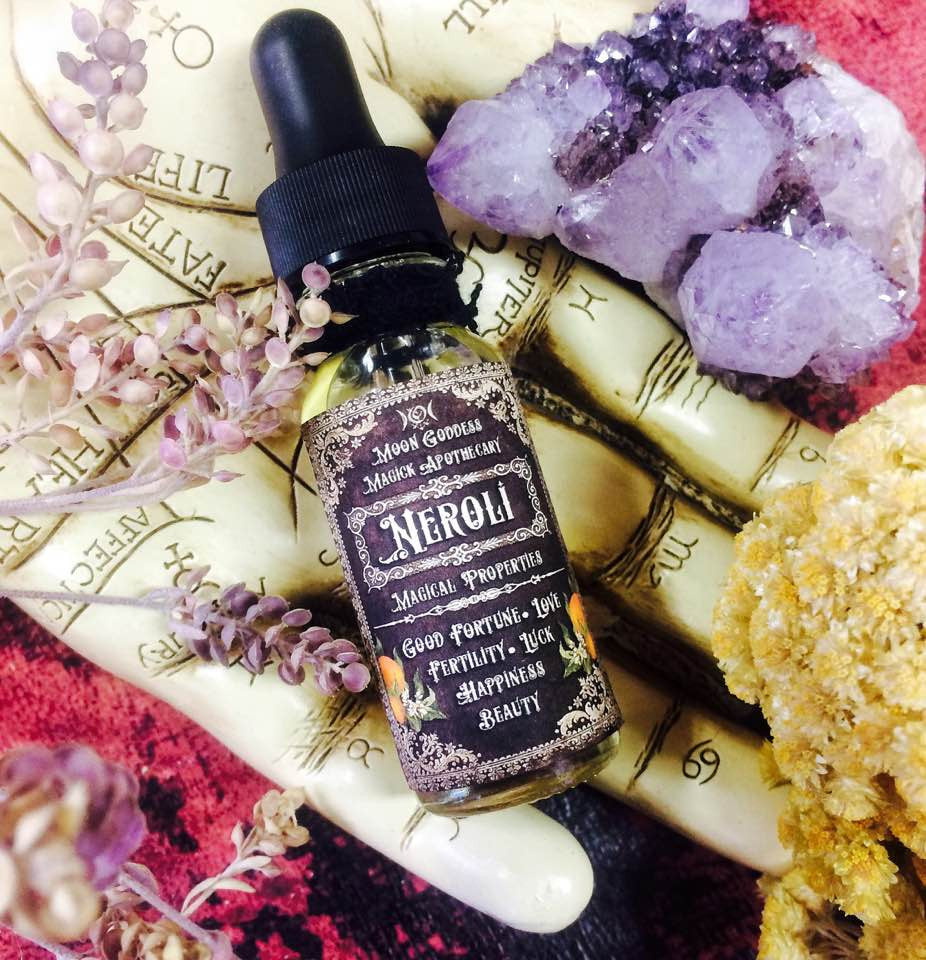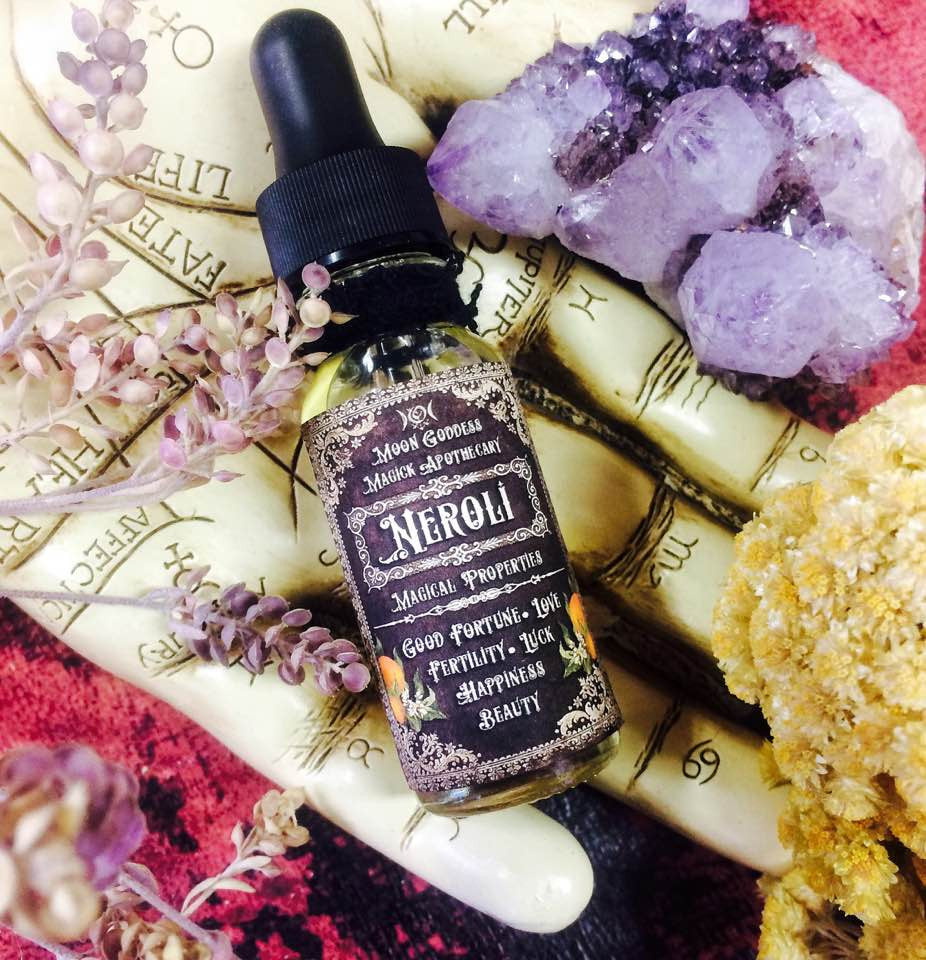 Neroli Essential Oil~ Love, Attraction, Lust, Luck and Good Fortune 1/2 oz bottle
This beautifully detailed bottle has some of the magical properties listed on it for easy reference when using your oil for magical purposes and fits into your pocket or purse with ease for magical aromatherapy on the go.
Neroli Essential oil is used in magical aromatherapy for spells and rituals of self-purification, courage, Love and Luck. Inhale the beautiful scent of the orange blossom while visualizing the scent burning away negative thoughts, feelings and habits. Envision yourself as being happy, whole and without negative thought-patterns that bring you down, Neroli uplifts the spirit and the mind, bringing you back to a peaceful state of mind.
A wonderful ally in purification magick due to it's connection with the Sun and revitalizing power.
Inhale the scent of Neroli essential oil while visualizing joy and happiness present in your life. Your spirits will be lifted and emotional upsets will be alleviated with the lovely scent of the precious flower.
~Gender: Masculine
~Planet: Sun
~Element: Fire
~Aromatherapy uses: Calming, Relaxing, Reduces fear and Anxiety, helps with Insomnia.
Listing is for .5 (1/2 oz) Amber glass bottle of Diluted Neroli Essential Oil with a dropper lid for convenient use.
~~~~~~~~~~~~~~~~~~~~)O(~~~~~~~~~~~~~~~~~~~~~~~~~~
GENERAL SAFETY INFORMATION: DO NOT take Essential oils internally. Do not apply undiluted essential oils, absolutes, CO2s or other concentrated essences onto the skin. If you are pregnant, epileptic, have liver damage, have cancer, or have any other medical problem, use essential oils only under the proper guidance of your Doctor or Naturopathic Doctor. DO NOT USE THESE BLENDS ON BABIES, CHILDREN or PETS. Only use Oils on your Children or Pets that are listed safe for them. A skin patch test should be conducted prior to using an essential oil that you've never used before.
*****Moon Goddess Magick is NOT responsible for misuse or adverse reactions of Essential oil blends. IF YOU HAVE ANY QUESTIONS ON HOW YOUR OIL SHOULD OR SHOULD NOT BE USED PLEASE CONVO ME.*********