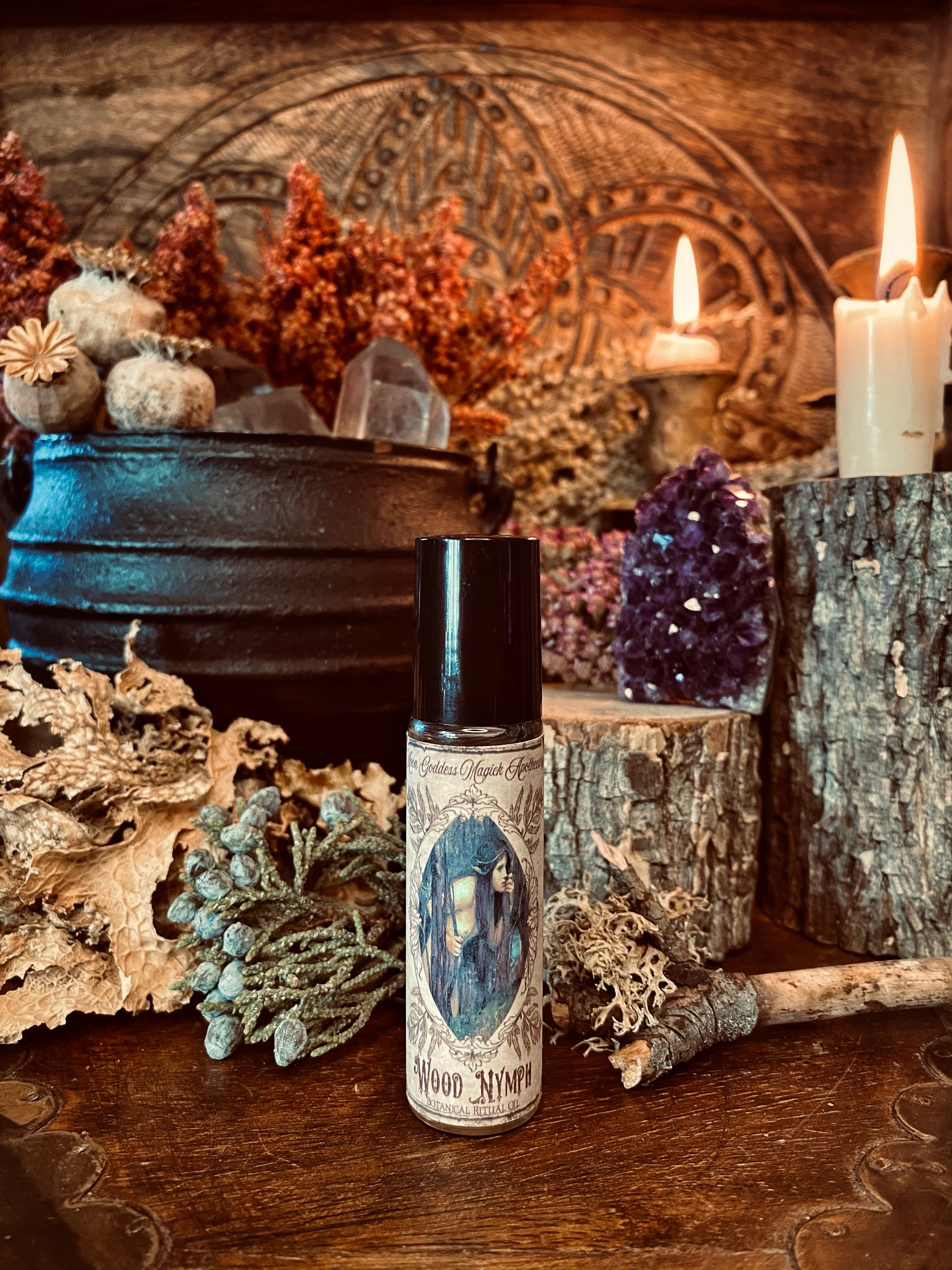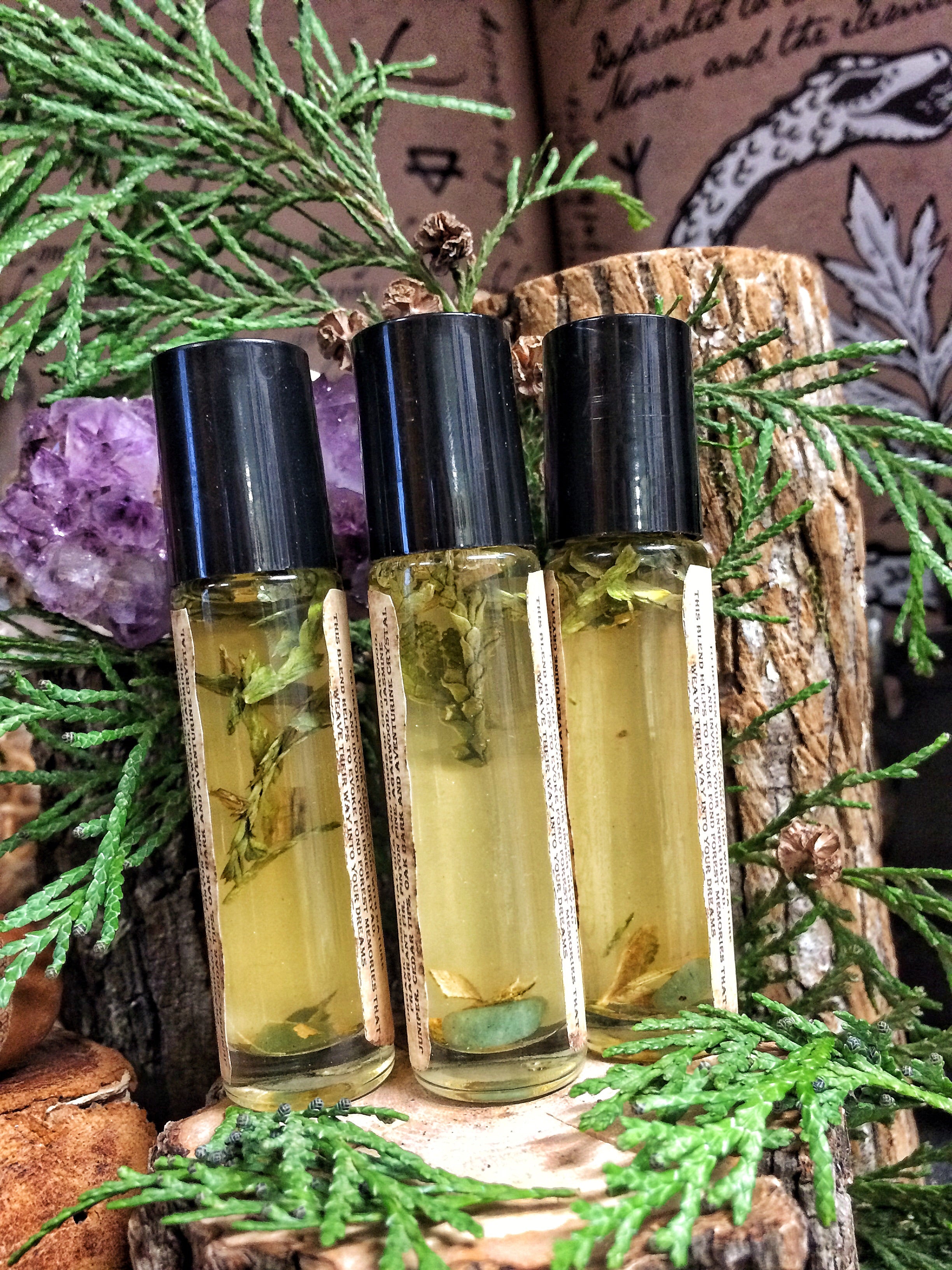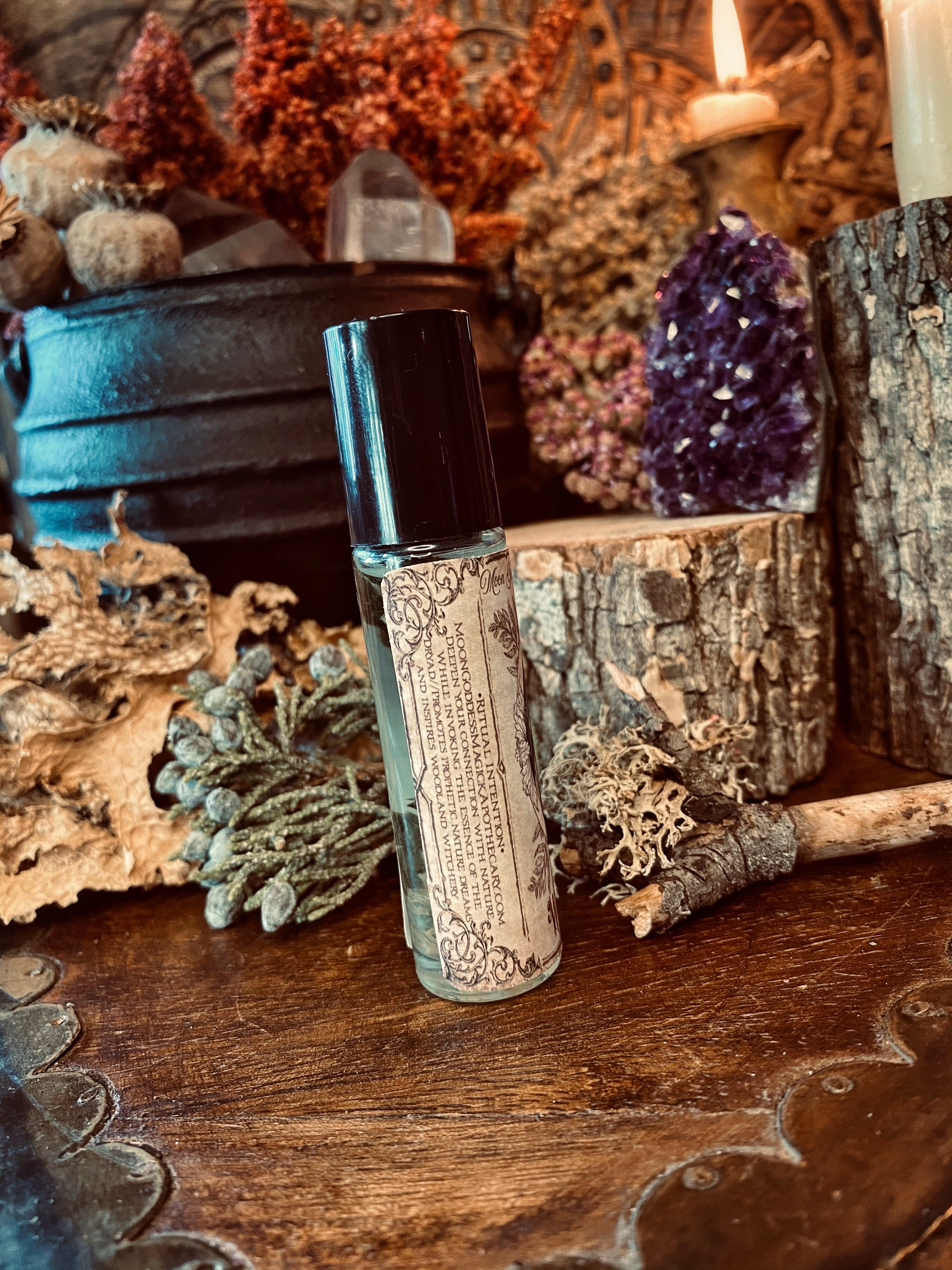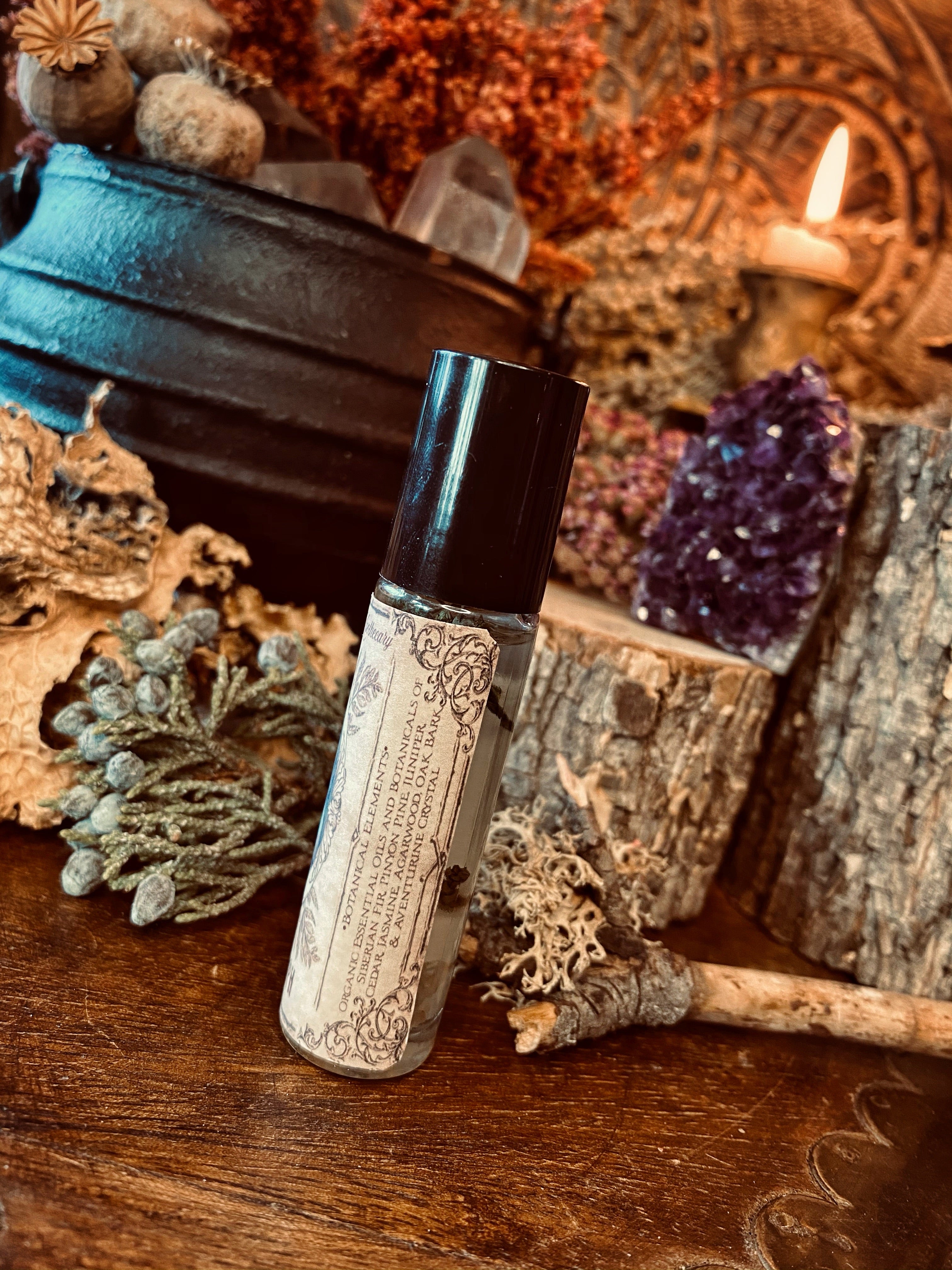 Wood Nymph~ Deepen your connection to Nature ~ Forest Nymph ~ Commune with the Trees and Fae ~ Forest Oil~ Forest Invocations~ Earth Sign ~
Wood Nymphs who are also referred to as Dryads are divine female spirits who dwell within sacred trees, often Oaks within the forests. They are energetically tied to their trees, perishing within them at the time of its natural death.
This captivating blend evokes the wooded groves where the Dryads weave their magic with nature. Witchcrafted with natural essential oils of Cedarwood, Fir Needle, Pinyon Pine, Agarwood, Jasmine, Juniper, Cedar tips and Oak Bark. Inside the bottle rest a small Aventurine Crystal.
This is the very Essence of the dark Forest that will deepen your connection to Nature and the creatures within it. Walking in nature with this blend on your pulse points will help you to carry the memories of the Forest within your dream realm. When we walk through nature we are silently communing with the trees as well as the seen and unseen creatures and spirits of the lush green forest. We are making connections even if we are unaware, connections that will stay with us, connections that draw us back to the deep forests again and again to feel the magic that was always present for us.
The essential oils in this blend promote Astral Projection, Lucid Dreaming and Prophetic Dreams~ Wear on your pulse points to increase these qualities before sleep.
~Listing is for a 1/3oz Roll on Perfume bottle!
~~~~~~~~~~~)O(~~~~~~~~~~~