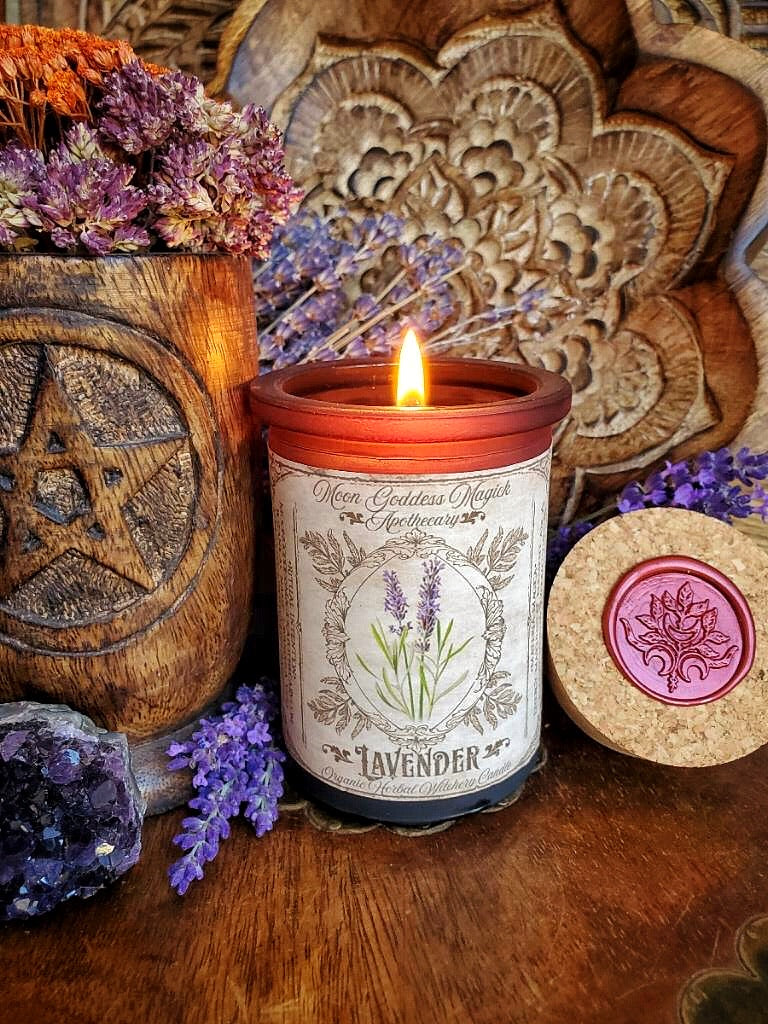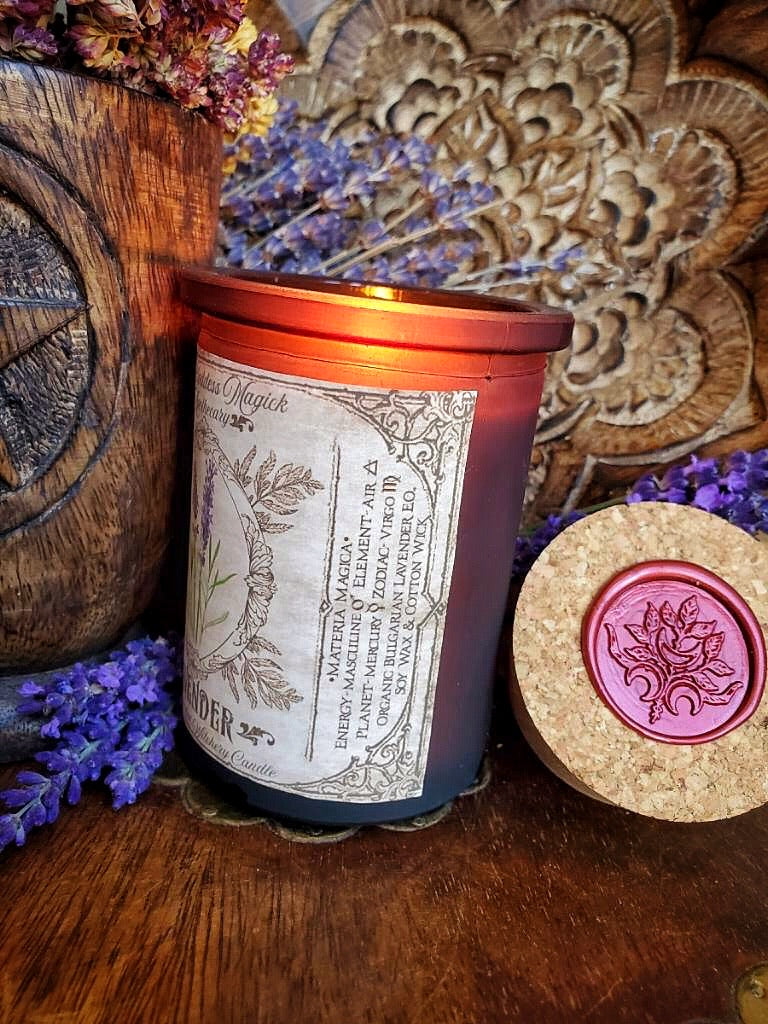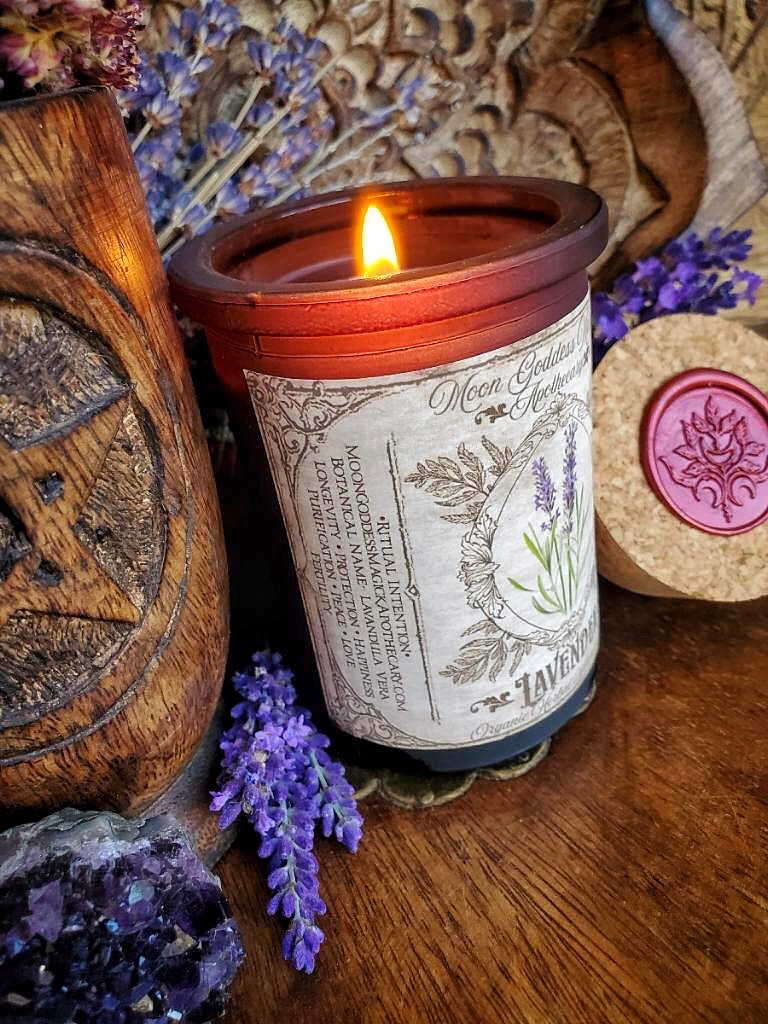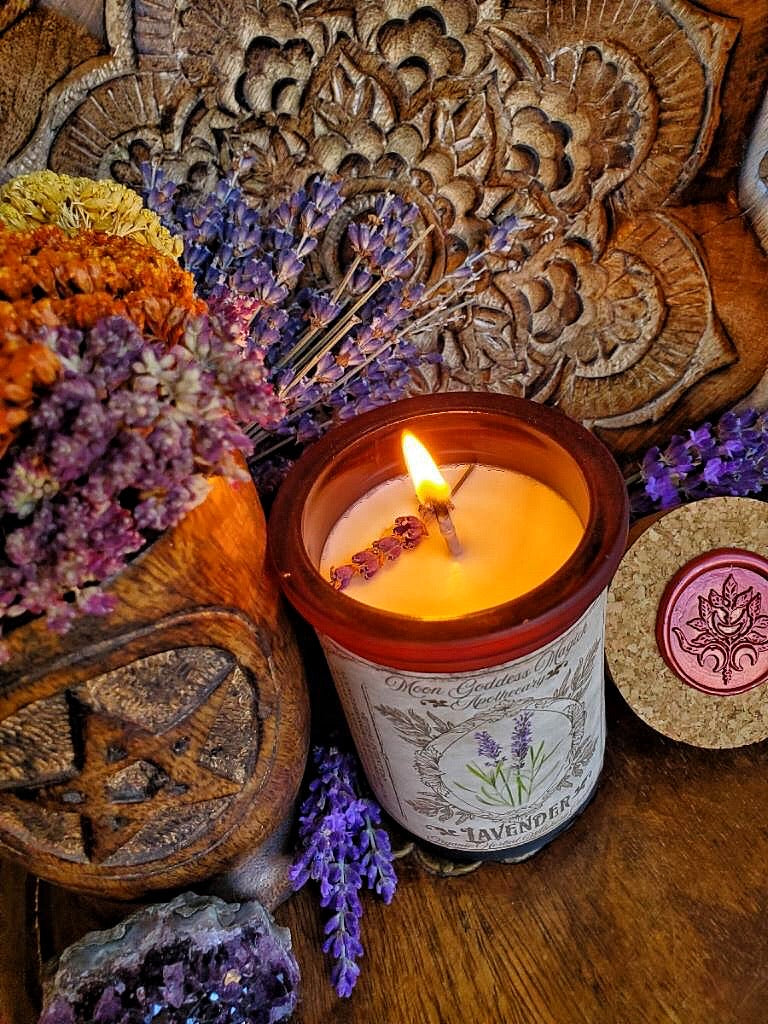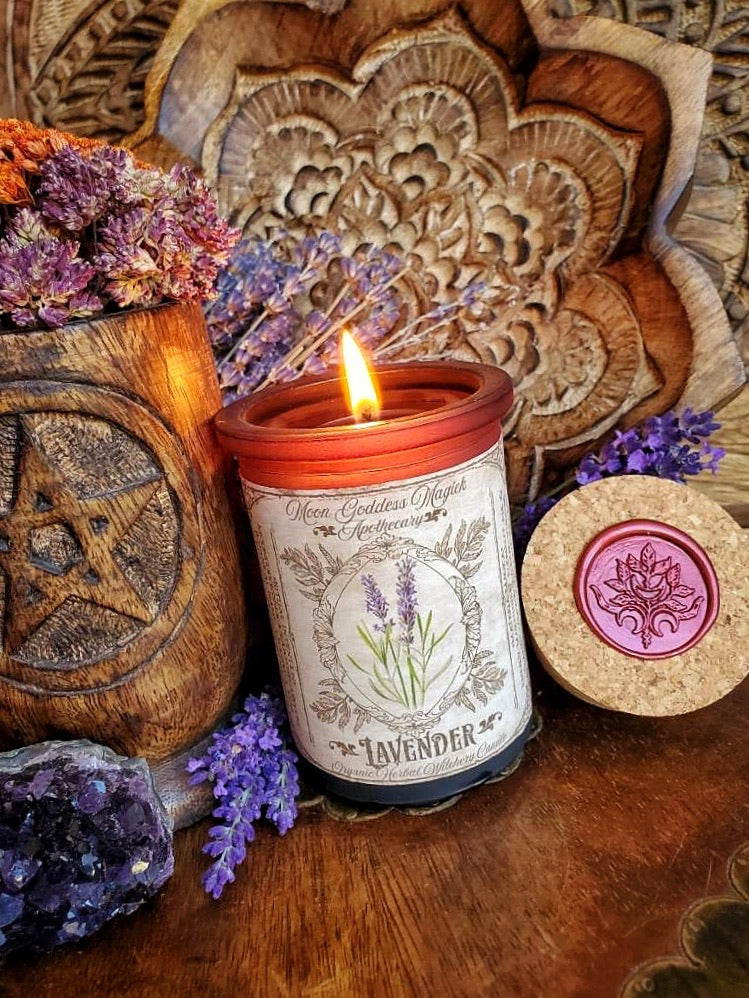 Lavender Spell Candle // Aromatherapy Candle // Lavender Soy Candle // Promotes Rest and Relaxation // 35 Hour Burn // Large 6oz
••••Lavender•••••
Lavender is such a timeless beauty of an herb, showing up in gardens all over the ancient and new world. It has a rich history of enchanting the senses with its clean, earthy, and deeply fragrant aroma, making it no surprise that it has been favored for centuries for many types of ailments both magical and medicinal.
Lavender evokes feelings of peace and clarity, creating a fragrant serene mindset for ritual work or meditation.  Lavender is charming to the senses and according to historians, was one of Cleopatra's favored means of seducing through the power of scent. Lavender keeps away unwanted negativity and it is said that only the light can shine around lavender. This makes Lavender as a candle a little beacon of protection.  The smell of lavender is attributed to long life and should be smelled as often as possible. Pleasing to the eye, lavender's color is that of the crown chakra, the color closely associated with spirituality, and the gods that we mirror as humans.  It is also worked with in witchcraft for Luck, Love, Longevity, Protection, Happiness, Purification, and Fertility.
A lovely 6oz Lavender Soy Candle to bring you and your sacred space a calm, relaxing and magical atmosphere. Burning time is 35+hours. Witchcrafted on a Wednesday with natural soy wax, a cotton wick, organic Bulgarian lavender essential oil ( Lavendula Vera) , and a little magick to enchant your senses and space. When working with this candle magically, think of your desired intent, then ask the spirit of Lavender to assist you in your workings. 
Your Candle can also be used as an ultra soft and beautifully scented solid perfume. After extinguishing your candle, allow the wax to cool a bit, gently dip your fingers into the soft wax, and rub on your skin. No need to worry about harmful chemicals getting into your skin. This will enhance the magical and aromatherapy benefits of your experience with your candle and the plant lavender. 
Please always take care while working with the element of Fire.  Keep candles out of the reach of children and pets that may be curious about the flame, please never leave a burning candle unattended.
Your candle comes with a wax seal cork for when your candle is not in use. This keeps dust a debris out of your candle. Please do not use this to put out the flame.