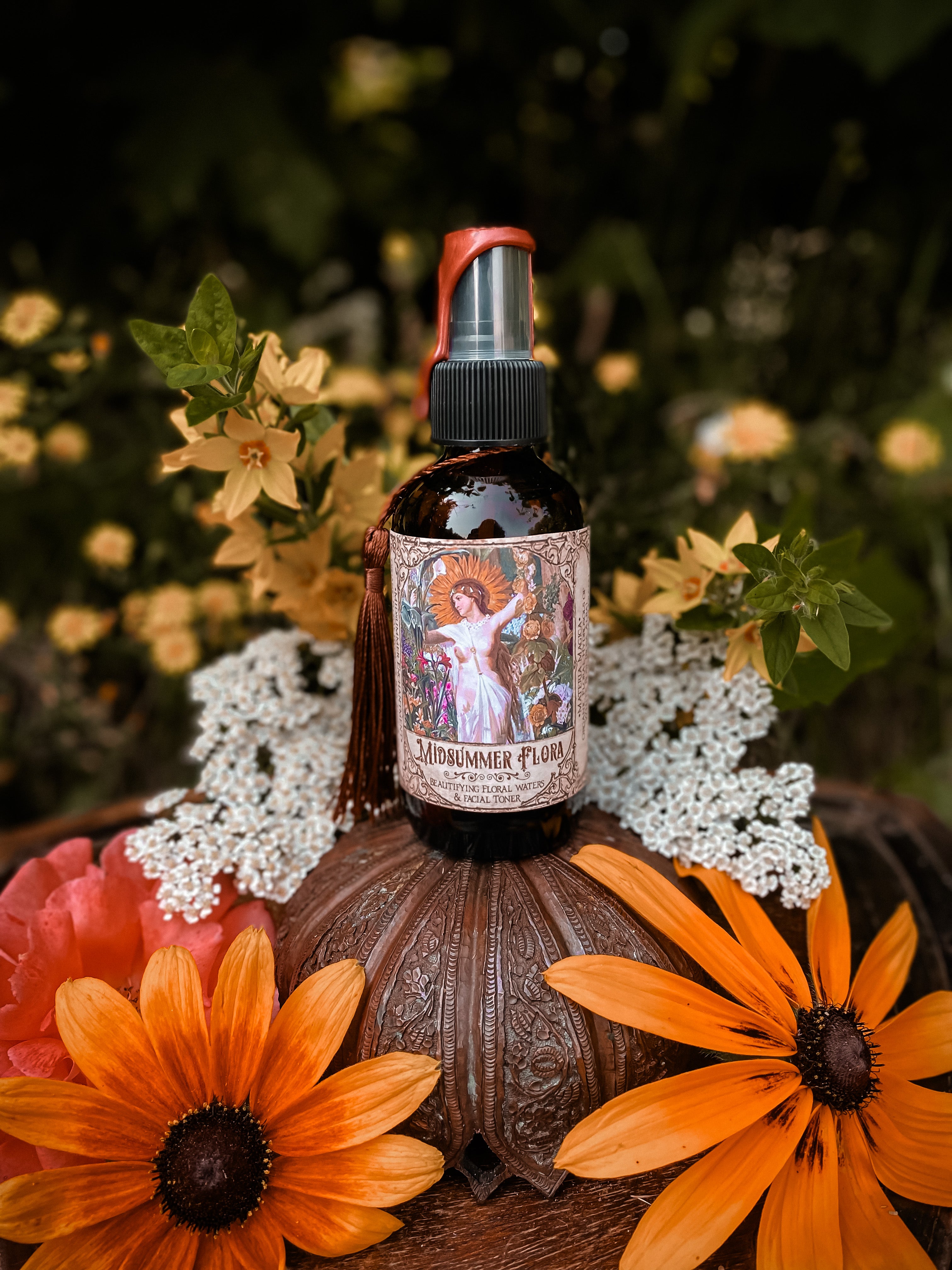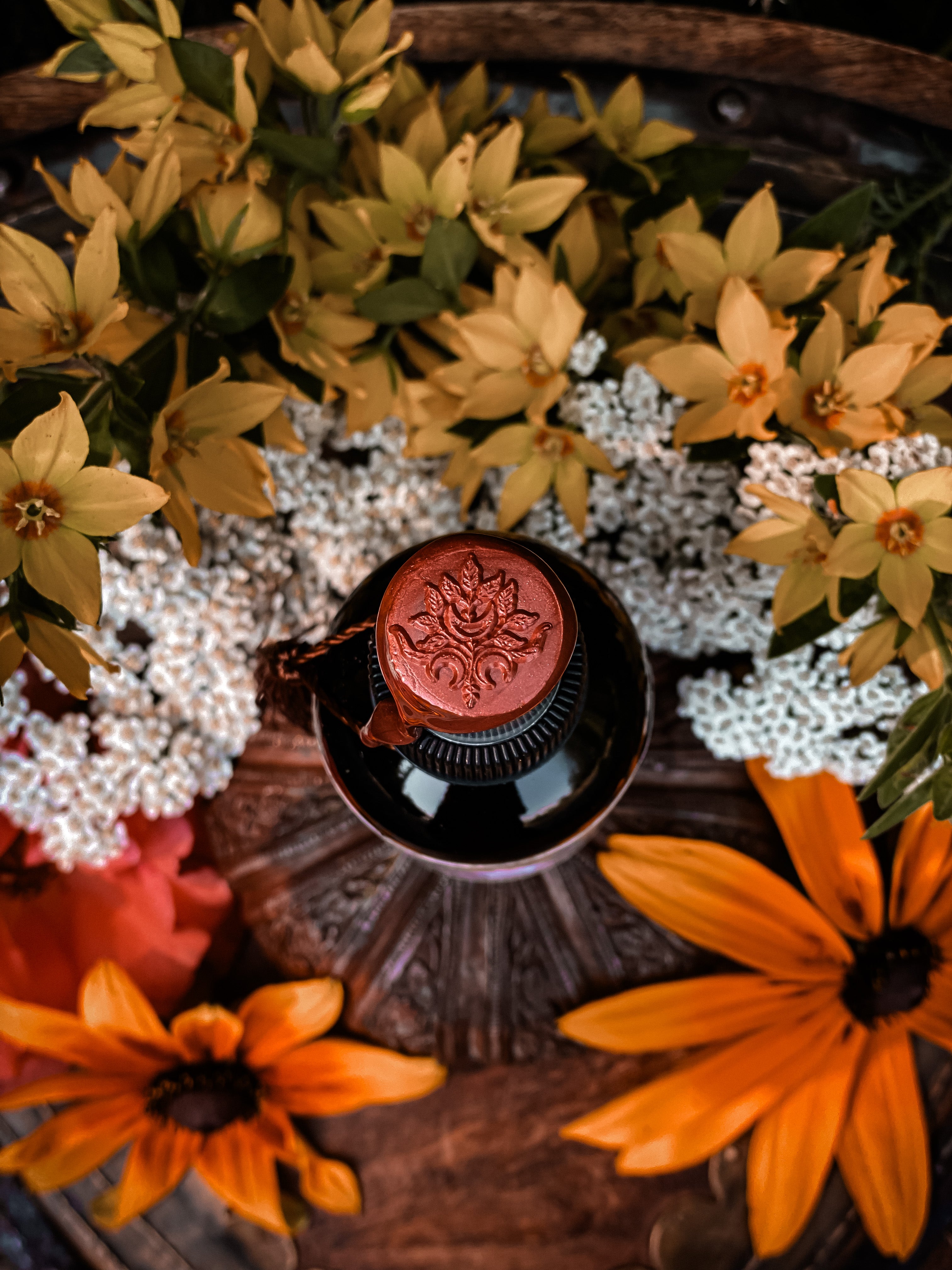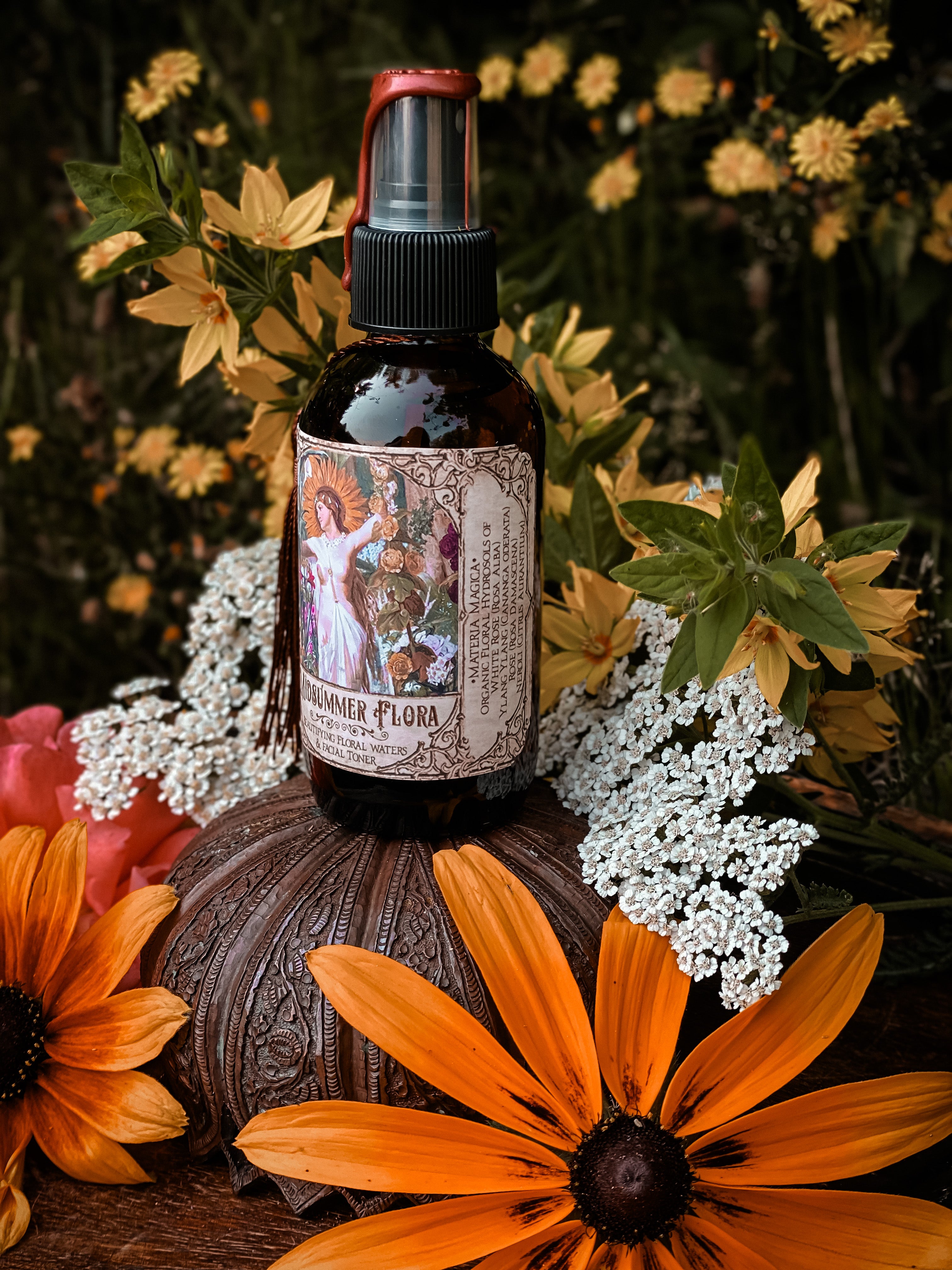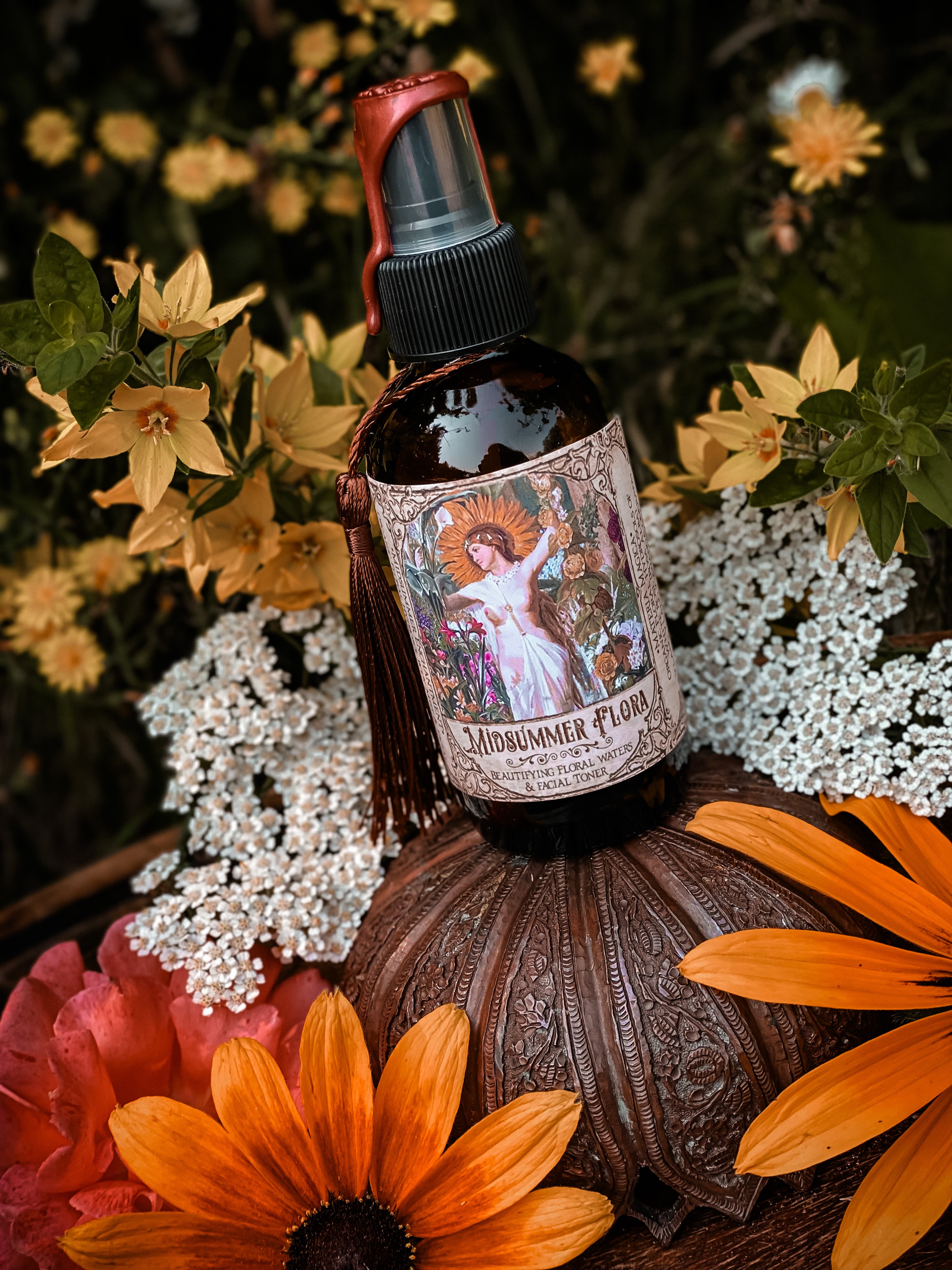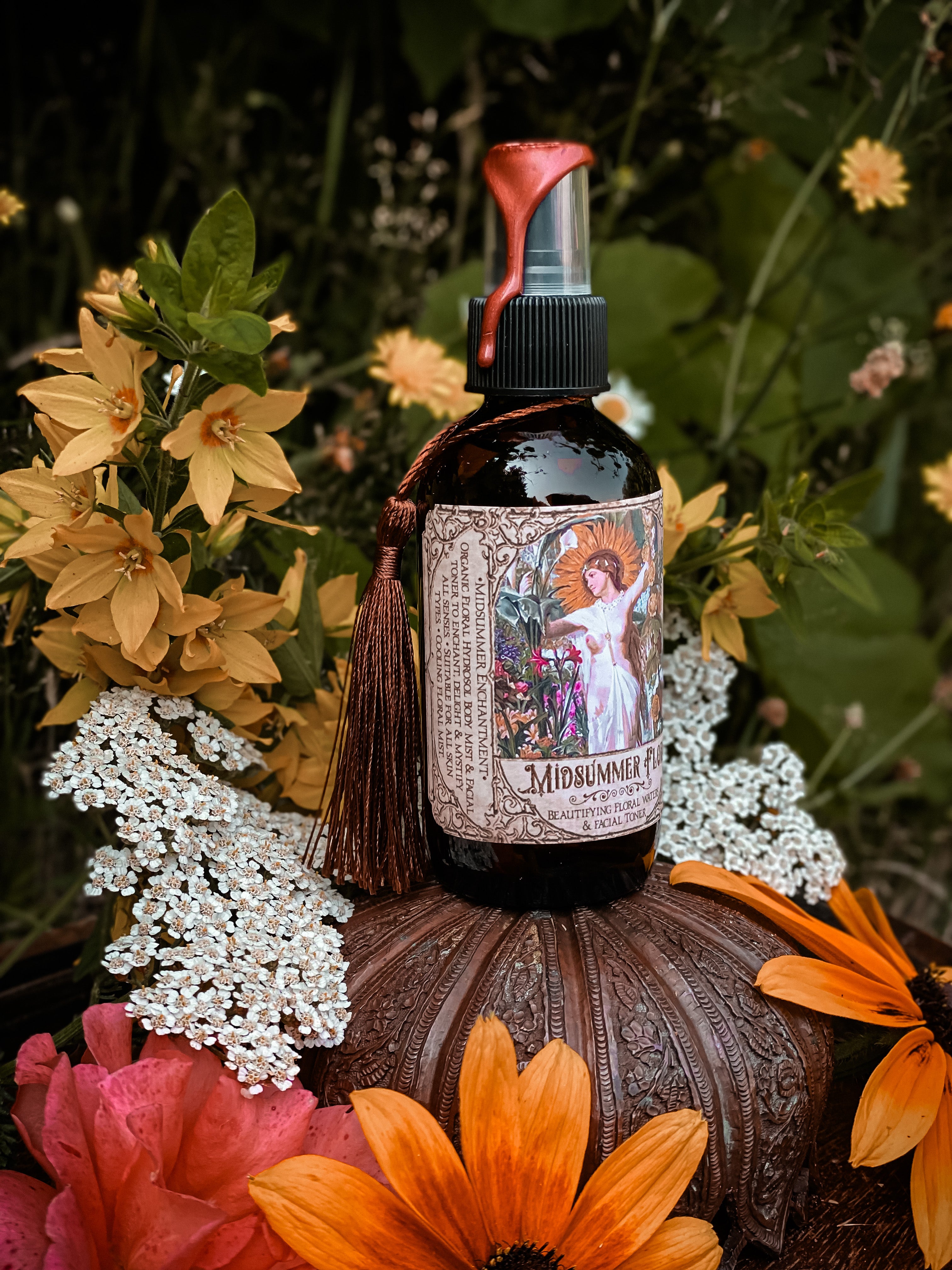 Midsummer Flora ~ Beautifying and Cooling Floral Midsummer Body Mist & Facial Toner 4oz Large Bottle ~100% Organic Hydrosol Waters
•Midsummer Flora – Beautifying Floral Waters & Facial Toner•
"A flower's fragrance declares to all the world that it is fertile, available, and desirable, its sex organs oozing with nectar. Its smell reminds us of vestigial ways of fertility, vigor, life-force, all the optimism, expectancy, and passionate bloom of youth. We inhale its ardent aroma and, no matter what our ages, we feel young and nubile in a world aflame with desire."
- Diane Ackerman, A Natural History of the Senses
Invoke the beautiful spirits that dwell within the fragrant midsummer florals. Beauty and charm are naturally enhanced with each mist upon wanting skin. Allow the spirit of the flowers to dance with your own as each mist cloaks you with a gentle floral aroma, transforming you into a walking midsummer nights dream. The fleeting floral essence has you daydreaming yourself into a wildflower field in the sun kissed depths of Midsummer.
These floral waters Improve internal and external glow of passion while offering a mildly scented cooling breeze to the rosy cheeks of fair maidens and fair men. They improve the overall quality and lushness of mortal skin while providing a cool floral blanket to beat the heat and humidity on skin and in hair.
•Beauty Rituals with Midsummer Flora•
-A mist to enhance beauty and fae-like charm.
-Cooling and soothing to overly sun kissed skin.
-A cooling mist to dampen the fiery spirit of summer.
-Encourages that natural summer glow in skin.
-Nourishes skin and safe for those with sensitive faerie skin.
-Works nourishing wonders on dry summer skin.
-May cause intense summer love feelings in both the wearer and the beholder.
•Materia Magica•
Witchcrafted on Midsummer in a magical copper vessel of enchantment, this fragrant beauty was born. Blessed with four organic floral waters of Ylang Ylang (Cananga odorata), Rose (rosa damascene), White Rose (rosa alba), and Neroli (citrus aurantium). This floral water is pure and ready to bless your beautiful skin. Safe to spray directly on skin and face. No essential oils, only organic distillate waters.
In a new 4oz bottle