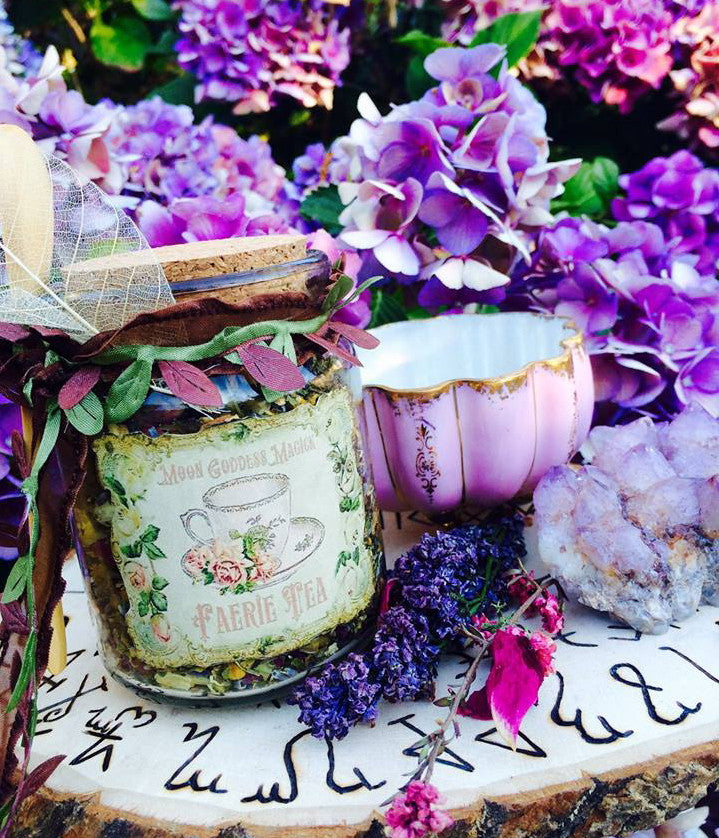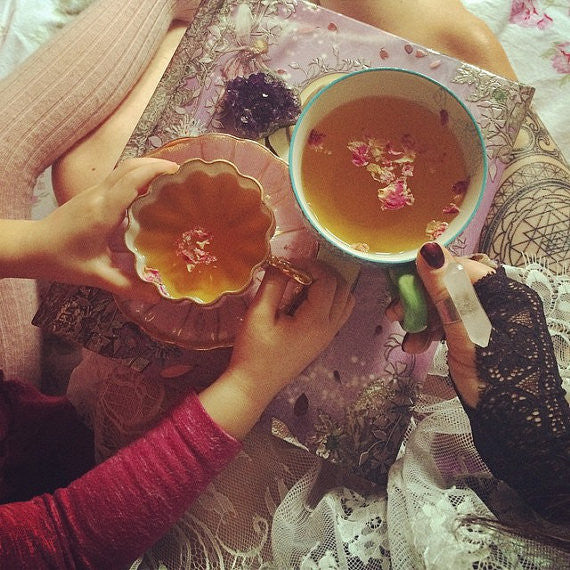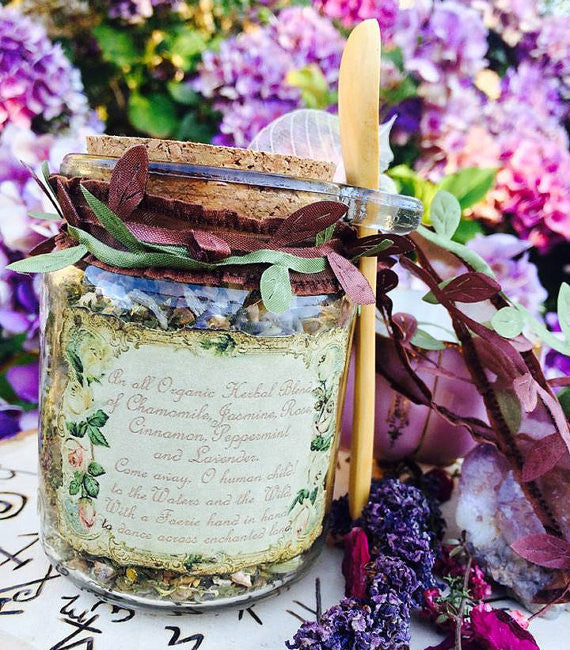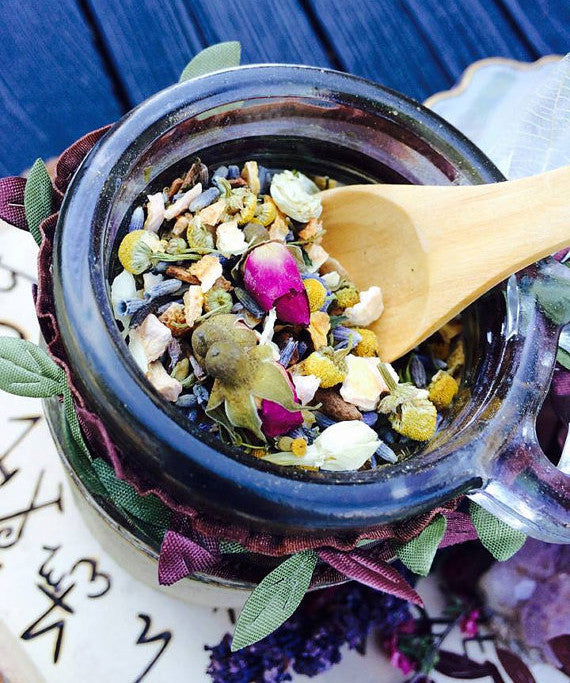 Faerie Tea ~ Fairy Tea ~ 8.5oz Jar w/ Spoon~ Organic Herbal Tea ~ Caffeine Free~ Fairy Magick~ Tea Time for Children
•••♦♦♦Faerie Tea♦♦♦•••
"Where the wave of moonlight glosses
The dim gray sands with light,
Far off by furthest Rosses
We foot it all the night,
Weaving olden dances
Mingling hands and mingling glances
Till the moon has taken flight;
To and fro we leap
And chase the frothy bubbles,
While the world is full of troubles
And anxious in its sleep.
Come away, O human child!
To the waters and the wild
With a faery, hand in hand,
For the world's more full of weeping than you can understand."
~My Daughter and I Love this Delightful Tea~ We sometimes spend our afternoons telling Faerie Stories, peeking through Hag Stones (Faerie Stones) and Drinking this delicious tea, this is such a Magickal way to connect with your children even for the busiest of Mamas~ This Tea is rich with Organic Herbs and Flowers that Bring out the Little folk to play! Be sure to pour a cup for your Faerie friends when drinking your Tea with your little ones~
~Made with Certified Organic Herbs, Fruits and Flowers of Peppermint, Chamomile, Lavender, Rose, Jasmine, Cinnamon and Lemon Peel~ Enhanced with Love!
~This cute and highly decorated jar comes with it's own serving spoon and makes a great display at parties and gatherings~
~Steep your Tea for about 10 minutes to enjoy the full flavor and aroma~ Remember to sweeten with Honey! Faerie's love honey ;)
~Each jar is 8.5oz and makes a lot of tea~ If brewing in a tea pot, use about 4 spoonfuls, if enjoying a cup, use 1 spoonful~
~I have posted a picture in this listing of my daughter and I enjoying our Tea with our favorite Faerie book~