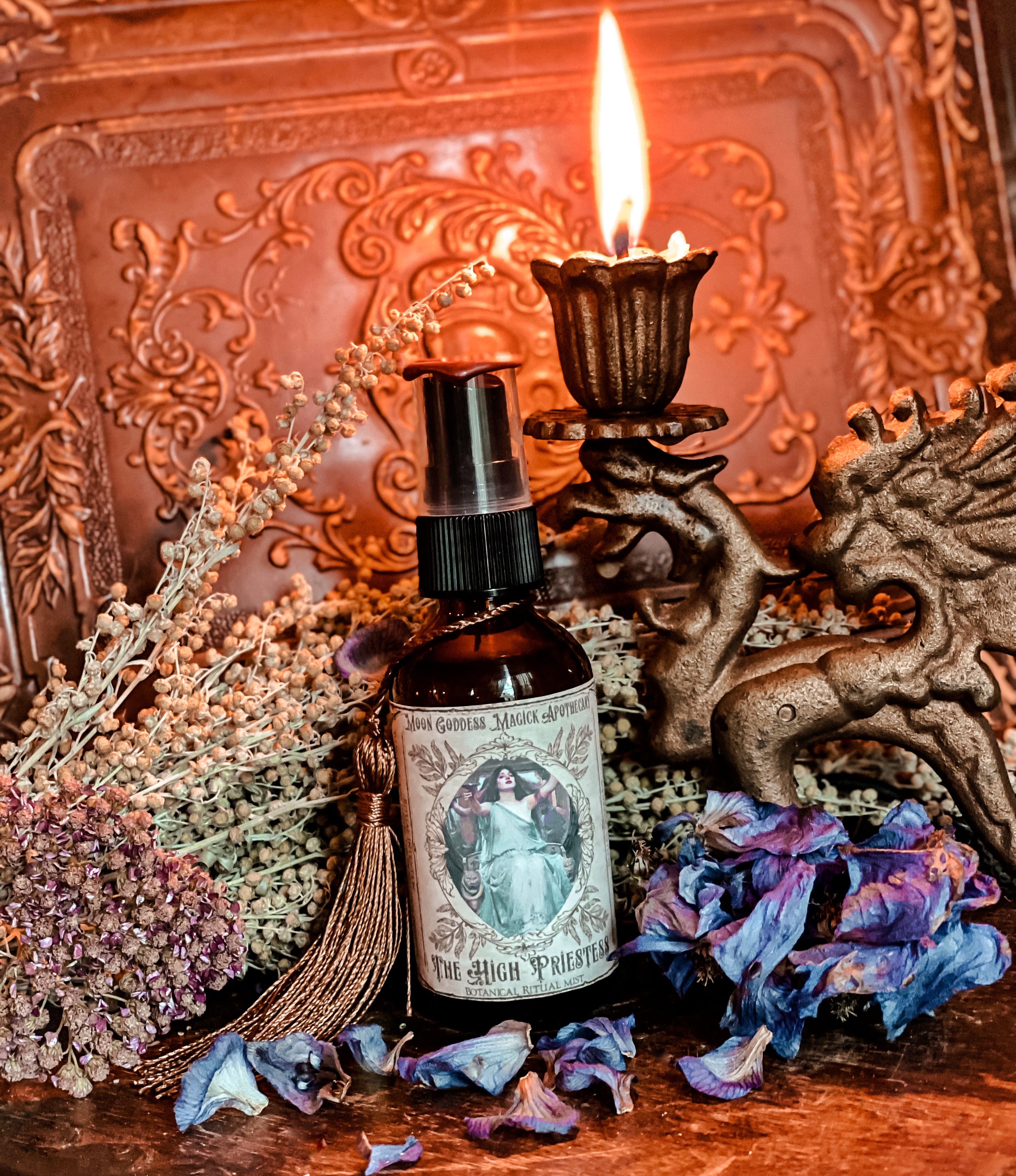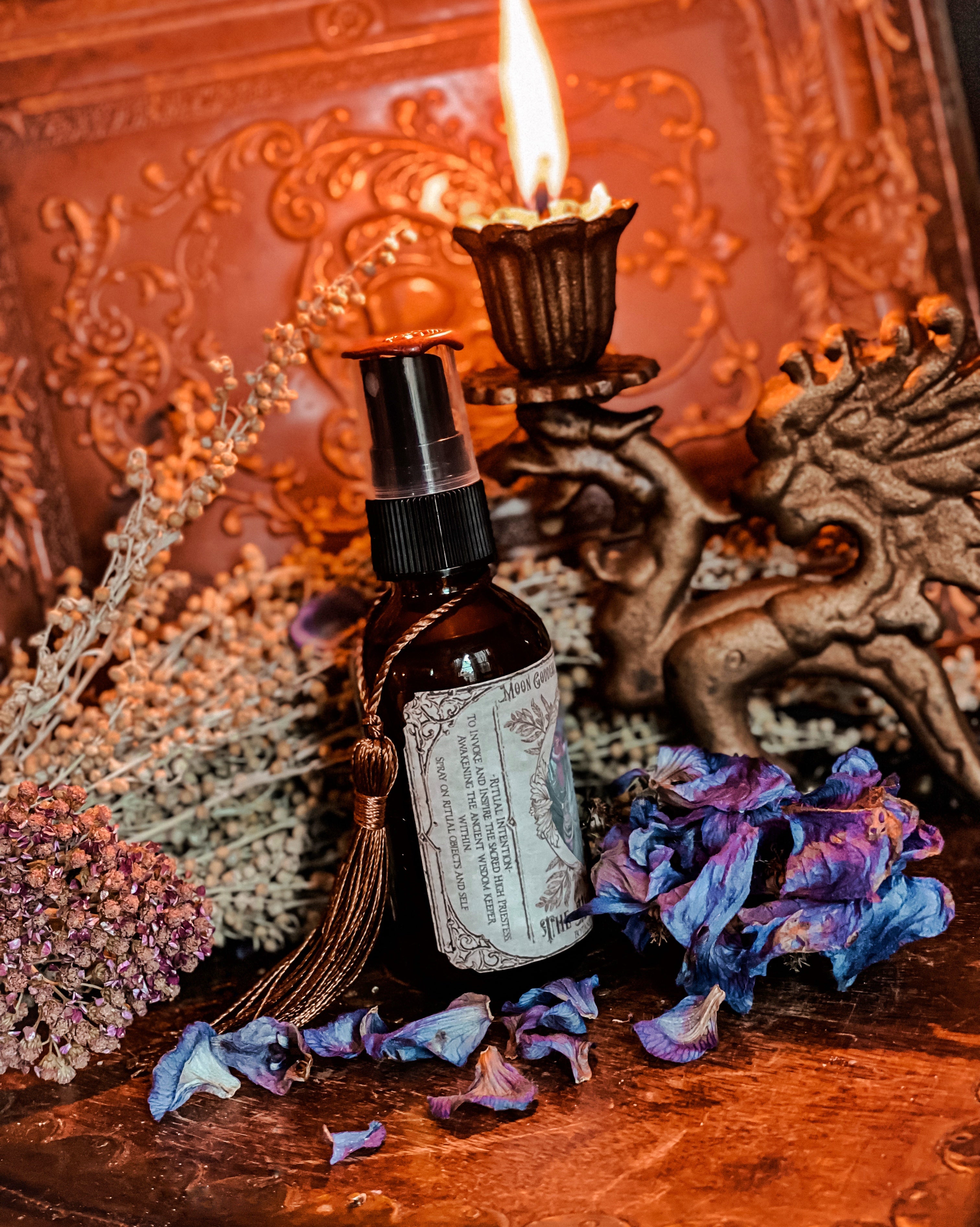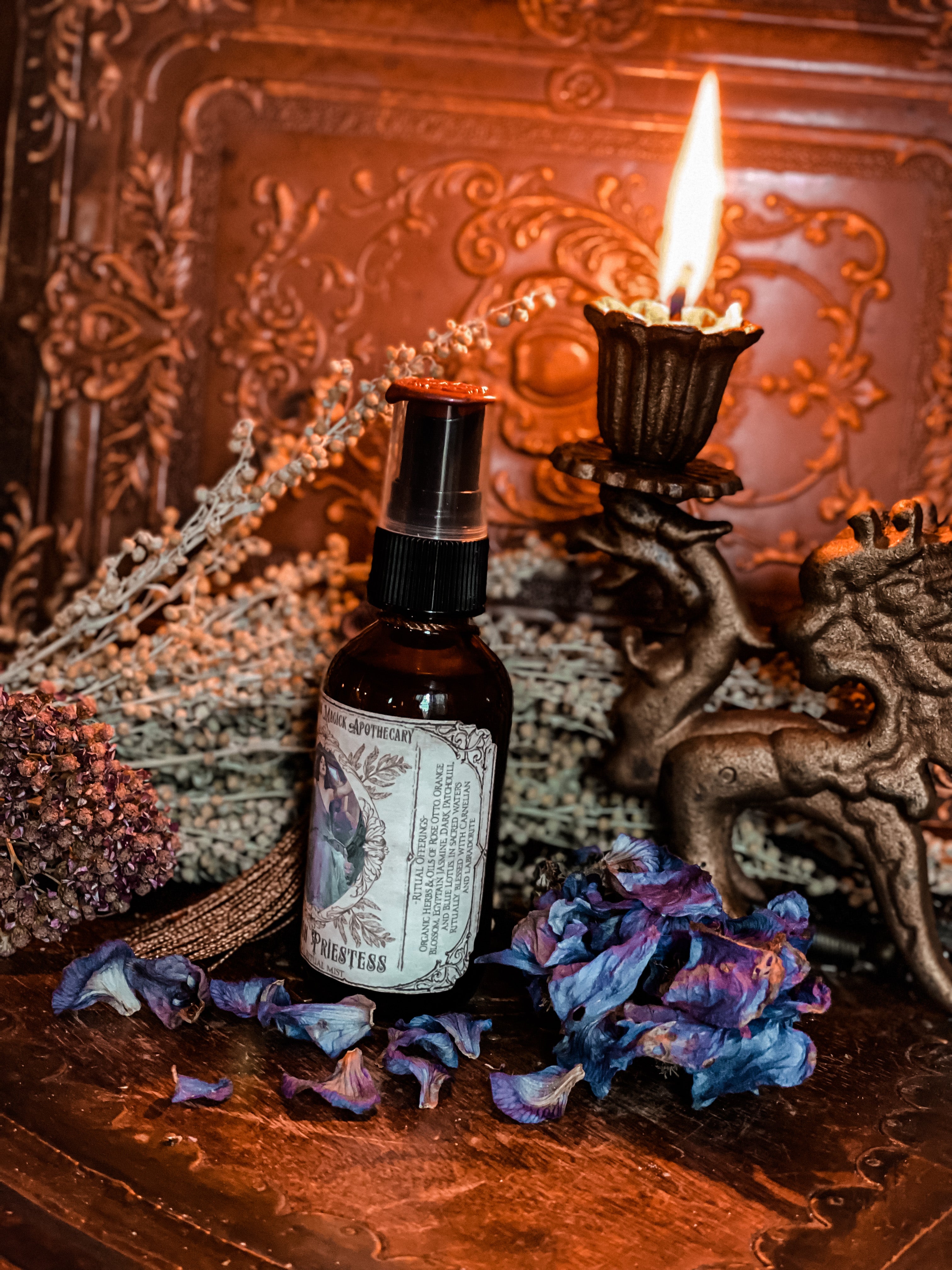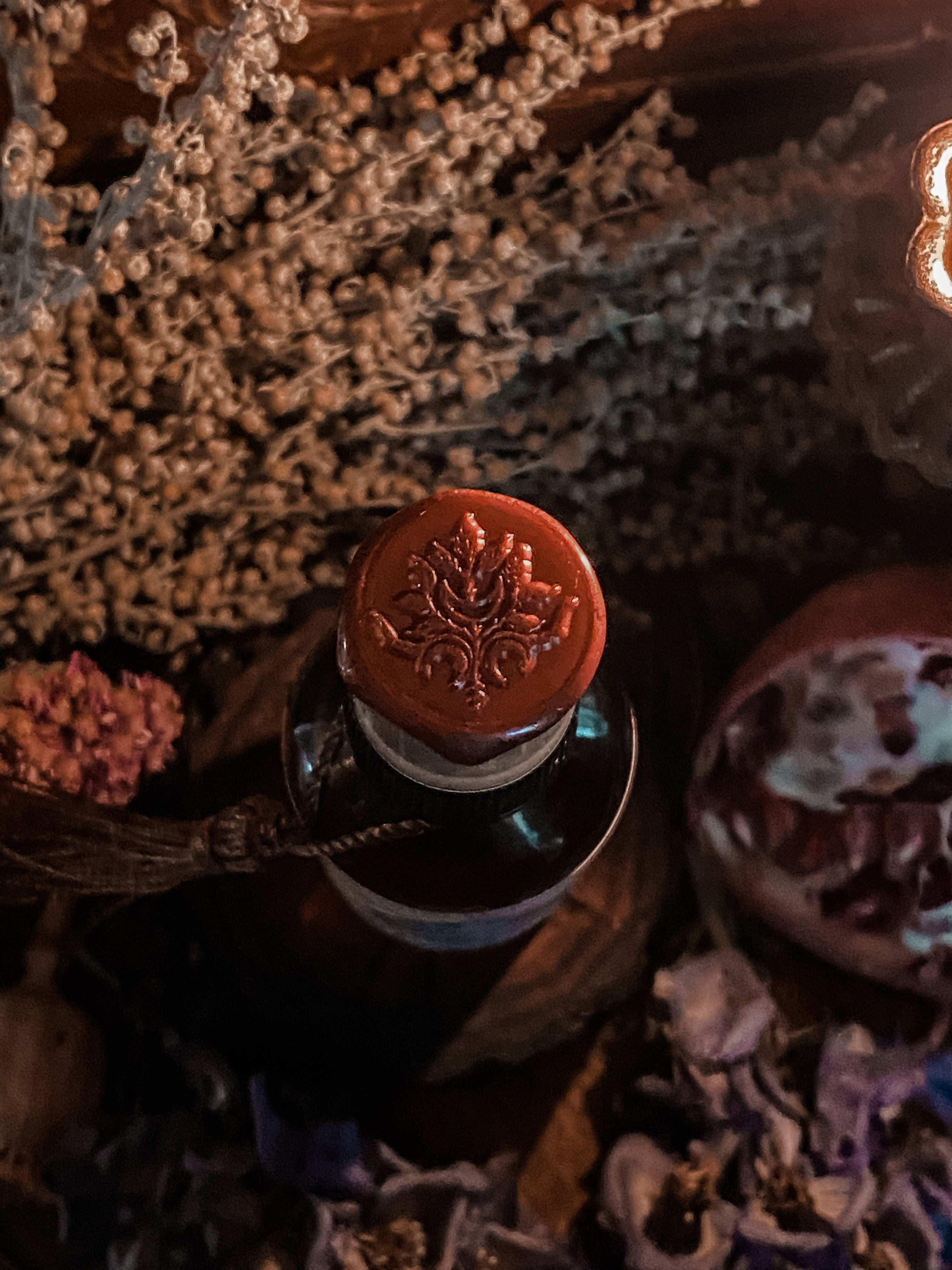 High Priestess Ritual Mist // Awaken the High Priestess Within // Empowerment Mist // Ritual Prep
The High Priestess is the keeper of esoteric knowledge, a guide through the labyrinth of inner power and wisdom. The High Priestess is fully in touch with her sensual and sexual power, revealing hidden truths, and awakening inner knowing. She is aware of the sacred energy that flows with the power of her desires, she is in tune with the ability to wield that energy to manifest her dreams. She represents the inner knowing and wisdom of the Women that came before her, she feels the rhythm of her own soul, connecting her to the power of the Goddess and to the sacred source of all Women. To bring her to the surface you simply need to acknowledge her presence within yourself. You are a High Priestess, you are a Powerful Woman, or Man, and you carry the power to manifest your dreams and desires.
This blend is meant to awaken you to your calling. Balancing the light and the dark, while showing you the importance of both. With continual ritual use, the High Priestess will have you blooming like the roses in summer, offering you more self-awareness, patience, wisdom, generosity of spirit, and the ongoing inner connection with the High Priestess that resides within your most sacred holy temple.
The High Priestess Ritual Mist is an empowering blend to revive the sleeping Priestess with essential oils and absolutes of the finest quality. Some are hidden to keep the originality of this blend. Ritually blessed with Orange Blossom, Egyptian Jasmine, Dark Patchouli, Blue Lotus, and Magick.
This spray is best employed before ritual work working with High Priestess energy. It complements gatherings to increase the potency of solo or coven rituals.
Please note, No herbs remain in the bottle, this creates mold within your sacred waters, so be weary of sprays that have herbs still left in the bottle.
~~~~~~~~~~~~~~~~~~~~)O(~~~~~~~~~~~~~~~~~~~~