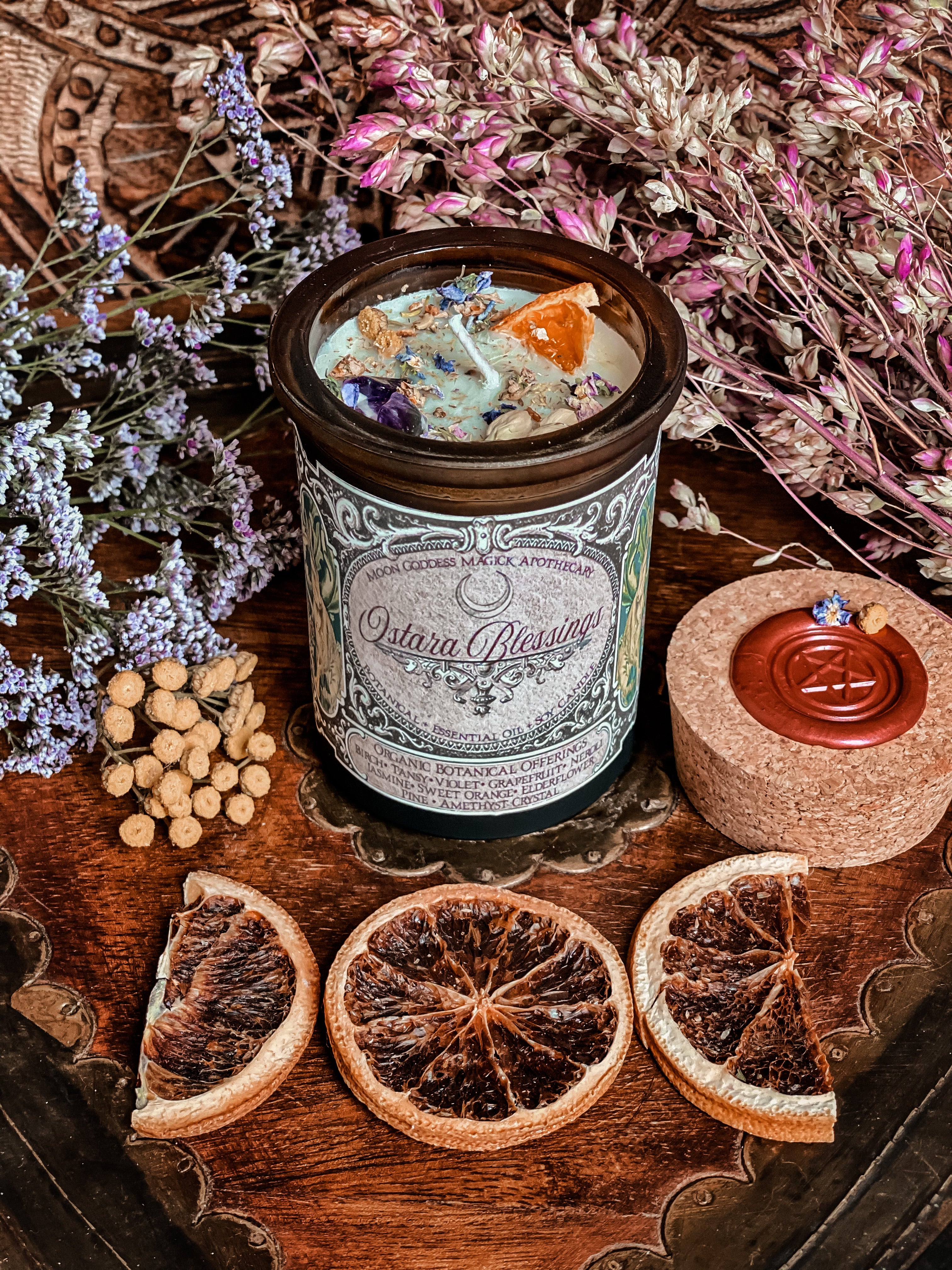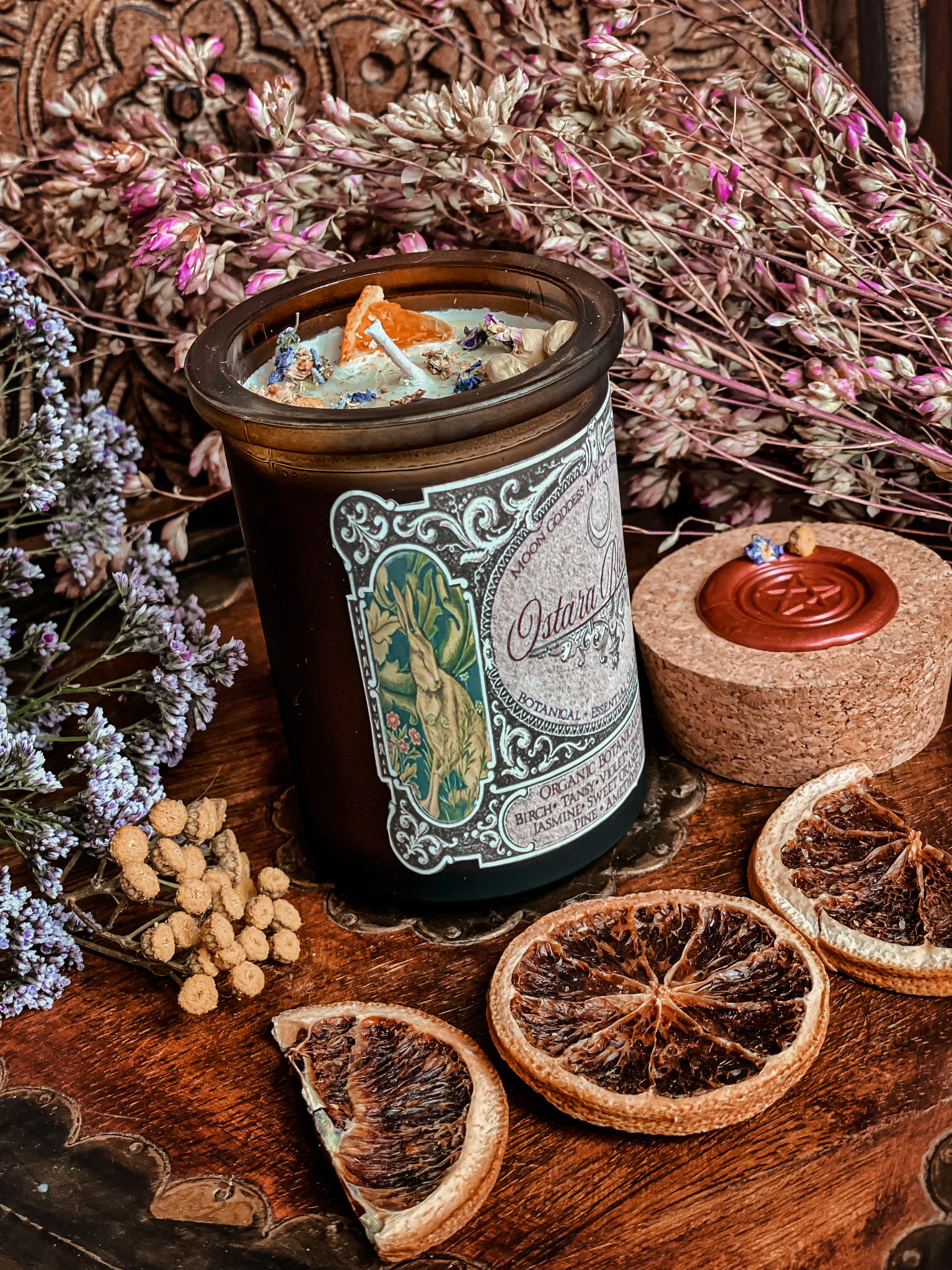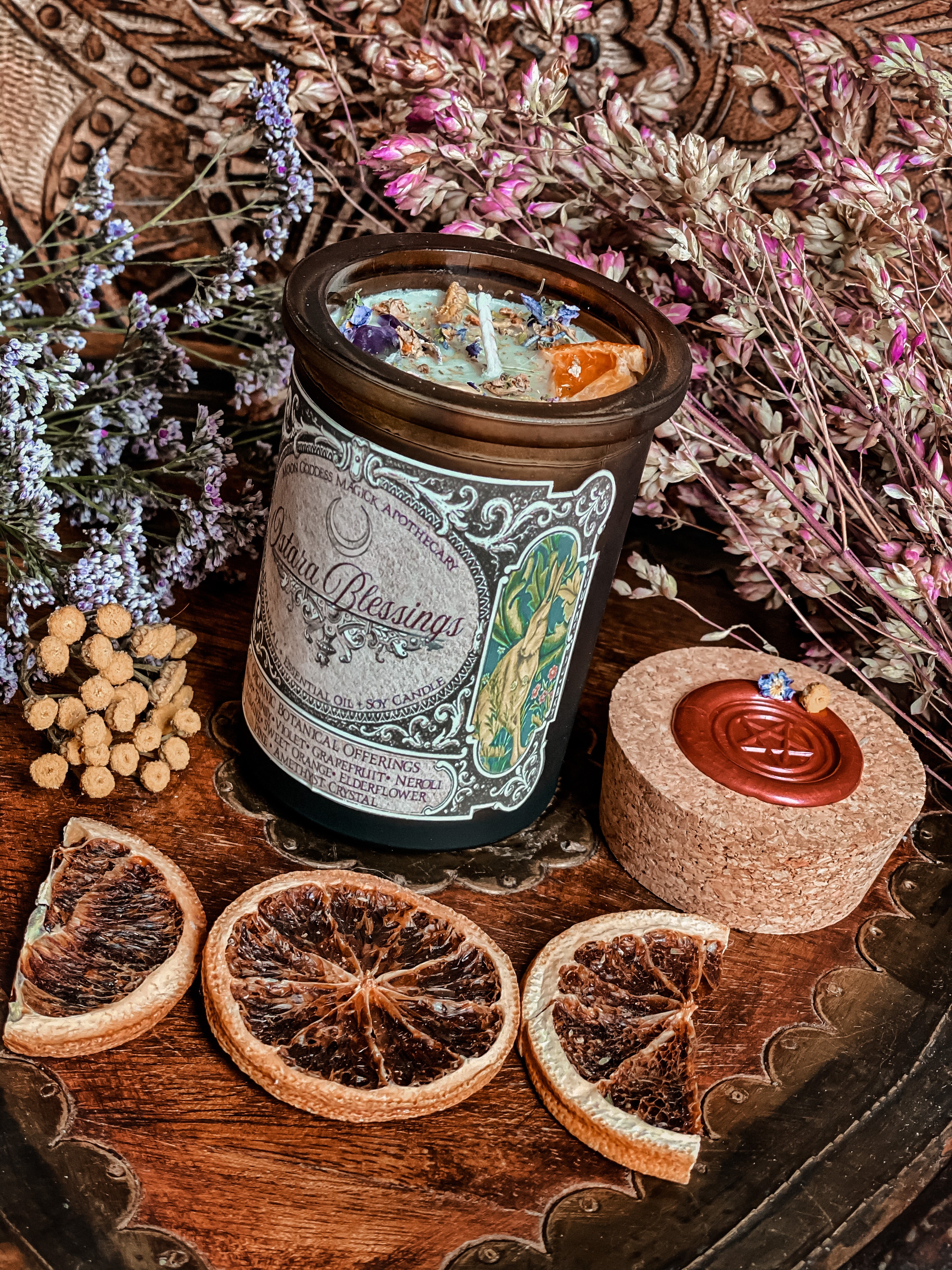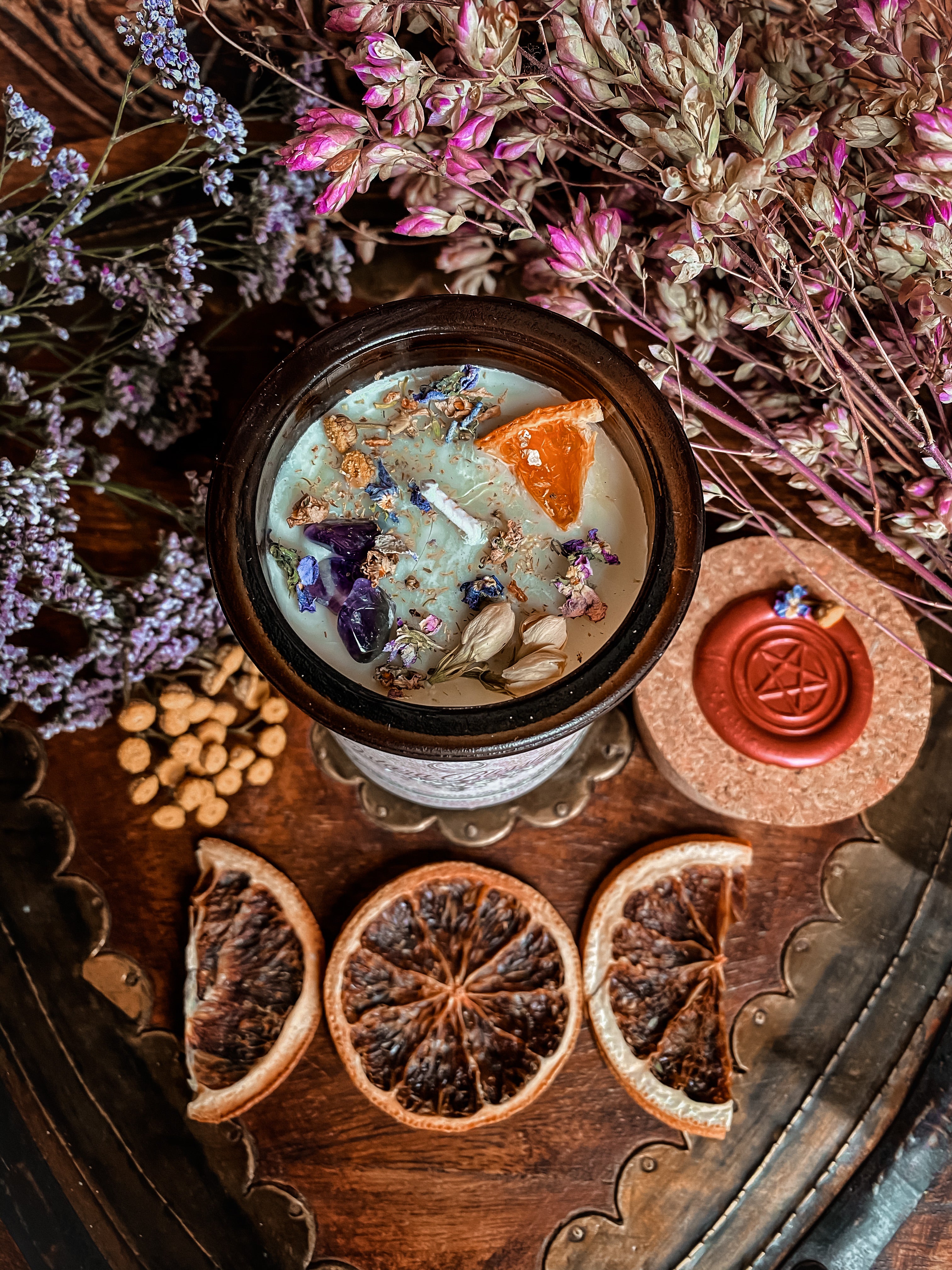 Ostara Blessings Ritual Candle / 6oz Soy Candle / Botanically Infused + Essential Oils
Once again, the wheel turns and we find ourselves emerging like new blossoms bursting out of the cold ground, eager for a hint of sunlight to nourish our winter bones. Ostara is a fertility festival that falls on the Spring Equinox (March 21st)  celebrating rebirth and new beginnings. At the moment of the Vernal Equinox, night and day stand in perfect balance. One foot in the light, and the other in the dark. The life-giving force of the Sun has returned with its promise of new life, the journey within the darker months is now over, and we can now move into the warmth of the light~ This is a sacred time for rebirth on the Earth, and also within ourselves. We begin to see life reawaken after the cold slumber of Winter, that which once was dead is now offered new life. During this time of year, we are more alive than ever, we are nourished by the awakening Earth around us as we become more motivated, and more in tune with the renewing life force of Nature~ As within so without, as above, so below.
Light the way to a new beginning with this beautiful Ostara Blessings Ritual Candle. Witch crafted in ritual with the magical intent to invite abundance and prosperity into your sacred space. Ritually aligned with the hour and day of Jupiter to nurture your rites of Ostara with new growth. Your Ostara ritual candle comes to you ready for your rituals of rebirth and fertility. One of my favorite ways to work with this candle is to speak my wishes into the flame. Speak your intentions and how you wish to align yourself with the magick of this season. Allow the flame to drift you into an oracular state, keep your thoughts centered around what you would like to bring into your life, what dreams and desires would you like to nourish this season? Be sure to write down the visions that come to mind. Write down the feelings that drift in and out of your heart. The thoughts and visions may not make immediate sense, but they will surely guide you into the season of fertility with new insights.
Ostara Blessings Ritual Candle is infused with organic botanicals that nurture the intentions of rebirth and new growth. Herbs, flowers, fruits, trees, and crystals are all infused within a natural soy base with a cotton wick. There are very little essential oils within this candle, and when you bring it to your nose, your senses with surely connect to the ones that give off their natural scent. Ritually blessed with Birch, Tansy, Violet, Grapefruit, Neroli, Jasmine, Sweet Orange, Elder Flower, Pine, and Amethyst Crystals. All of the botanicals were chosen for their gifts that align with Ostara. Let their spirits guide you on your journey through this season.
Your candle comes in a 6oz reusable amber glass jar adorned with a pentagram wax sealed cork. The burn time is estimated to be 30 hours.