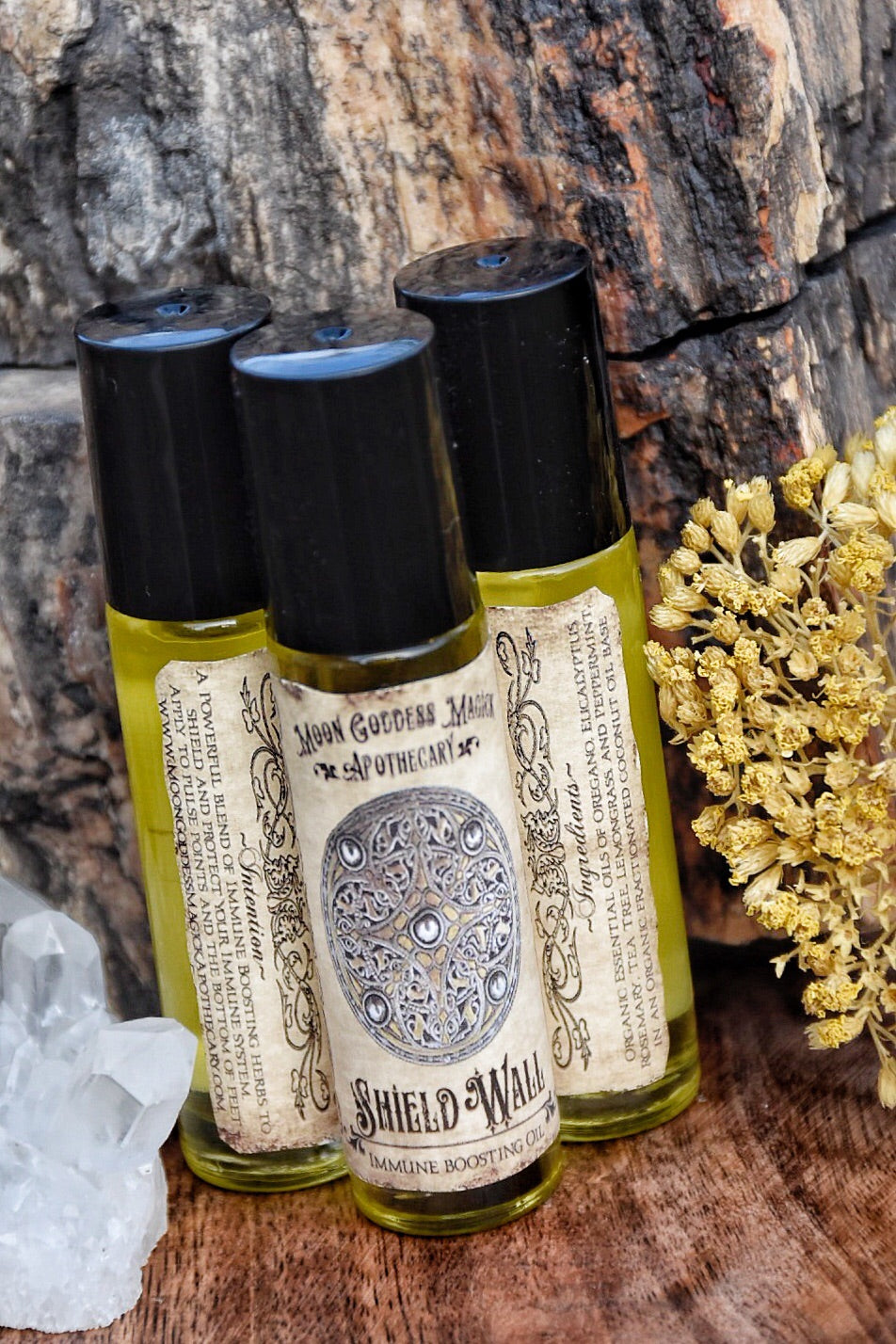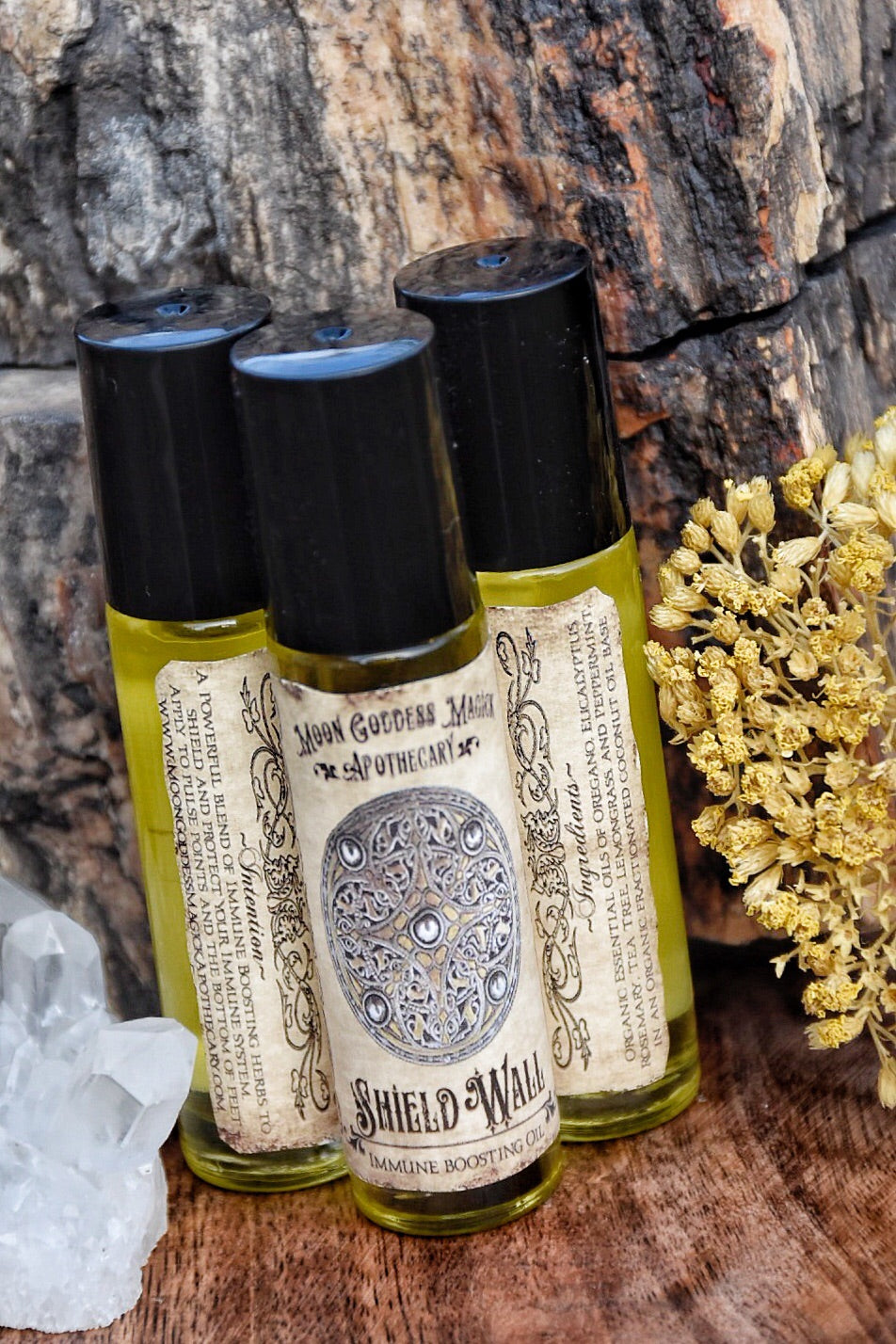 Shield Wall /// Organic Immune Boosting Essential Oil Blend /// Protection Oil /// 1/3oz Roll on Bottle
A powerful blend of immune boosting plant allies to shield your mind body and spirit. Not only is this a wonderful blend good for your immune system it's also uplifting and protective for your Auric field. Our emotional state can heavily effect our wellbeing and we are most at risk for dis-ease if we are in a stressful state of mind. This blend shields and protects fiercely with organic essential oils of Cajeput, Rosemary, Tea Tree, Eucalyptus, Peppermint and Lemongrass, protecting the body, and uplifting the senses. 
I love this tiny portable bottle of immunity defense. When I'm feeling low, like I may be susceptible to getting sick, I apply this oil to my wrists, back of my neck and the bottoms of my feet and I feel an instant state of ease, as my entire being feels shielded and protected. 
🌿Handy places to keep this oil-
•Your pocket or purse for easy access
•At work or in your car 
•When you travel on planes, trains and ships. 
•Take it to festivals or other heavily populated areas
🌿How to use your oil-
Apply to your wrists, on your chest, the back of your neck, and the bottoms of your feet. Take a deep breath in the aroma and enjoy. 
Please do not use this near eyes or on pets.