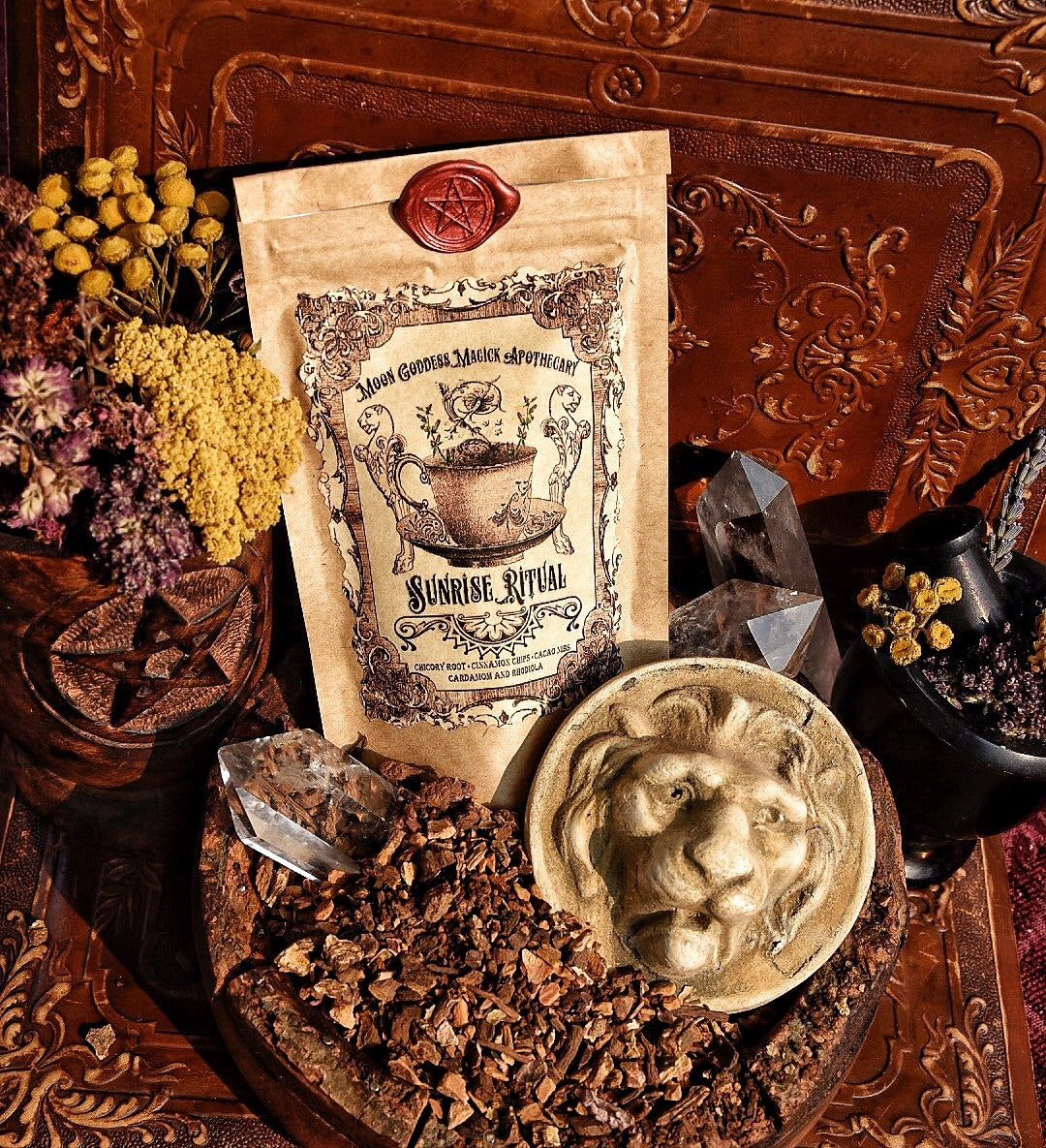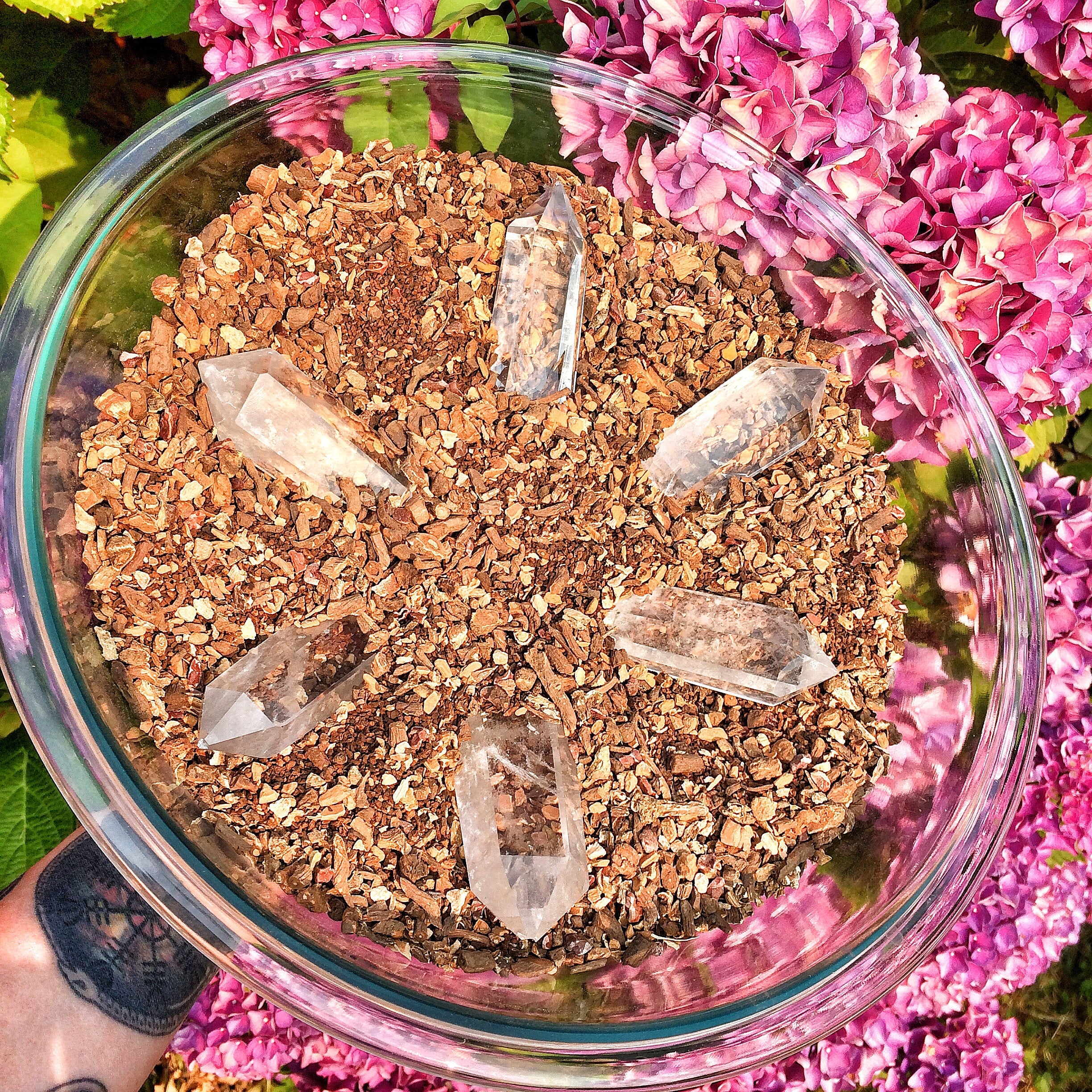 Sunrise Ritual Tea~ Organic ~ Just like Coffee ~ Dark, Rich and Warm~ Nutrient Rich ~ Coffee Replacement~ 2oz bag ~ 16 cups~
•Sunrise Rituals have been interwoven into the very essence of our existence, the Rising Sun is a universal symbol for rebirth and renewal, a chance to begin once more and start our day anew. All of us make a Ritual out of our morning routines, some rather mundane and others into a work of poetry~
•Waking with the Sun and creating intention behind your ritual is key to start your day off with the empowerment that the sun has to offer. Nourishing your body upon waking with the vital energy that it desires is a primal and sacred act. Most crave the coffee craze and others turn to tea. Being a woman who enjoys both coffee and tea in the morning, I have a decided to create a nourishing tea that allows me to enjoy the taste of coffee while supplying my body with better ingredients.
•Sunrise Ritual is an intoxicating blend of Organic Chicory Root, Dandelion Root, Cinnamon, Cocao, Cardamom seeds and Rhodiola.. It is warm, rich and can be mixed with your favorite creamer. The Rhodiola root, often called the Golden Root has been prized throughout the centuries as the bringer of Endurance and Strength. It builds the immune system and increases memory at an astonishing level.
•Blended in the Full Sun light to supply you with not only Herbal delight but with the divine energy of the Sun. The herbal ingredients chosen offer you a gently, yet very effective boost to the beginning of your day! Your body will thank you for this Sunrise Ritual Delight!
♦Winter note~ The sun in very rare these days haha so sun bathing for this brew is rare in the darker month~ You can sun bath your tea if it shines where you are.
•Comes in a 2oz bag that will brew about 16 cups of tea, use your normal tea infuser. You may also double brew each time if you like.
• For best results, let steep for 8-10minutes, I also recommend adding a dash of Cinnamon! You may also choose to add your favorite creamer~
•As always before taking any herbal products, please consult your doctor if you have an illness related to the Heart, Kidney's or Liver~ Moon Goddess Magick Apothecary is not responsible for misuse or adverse reactions.