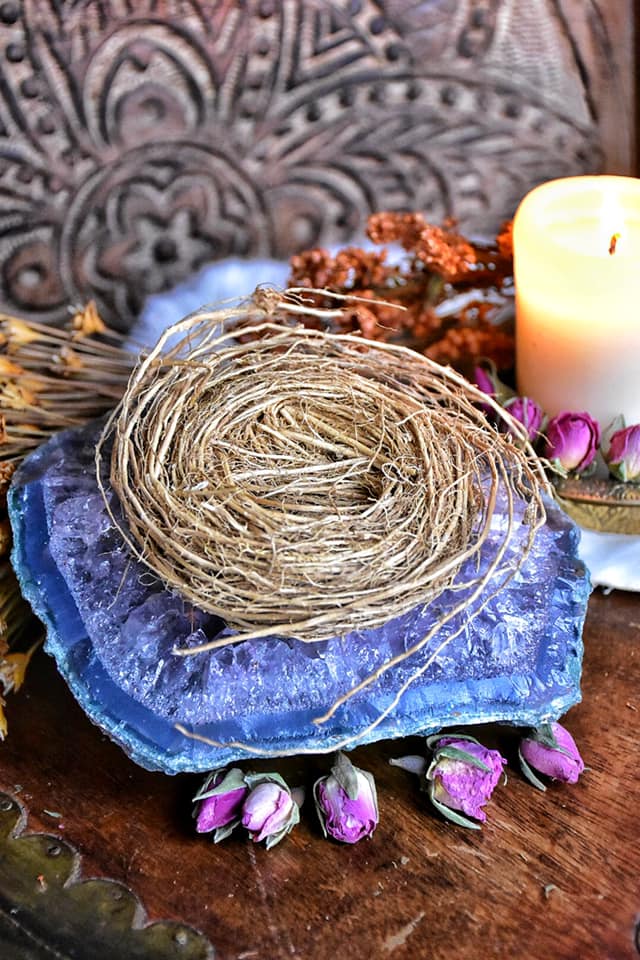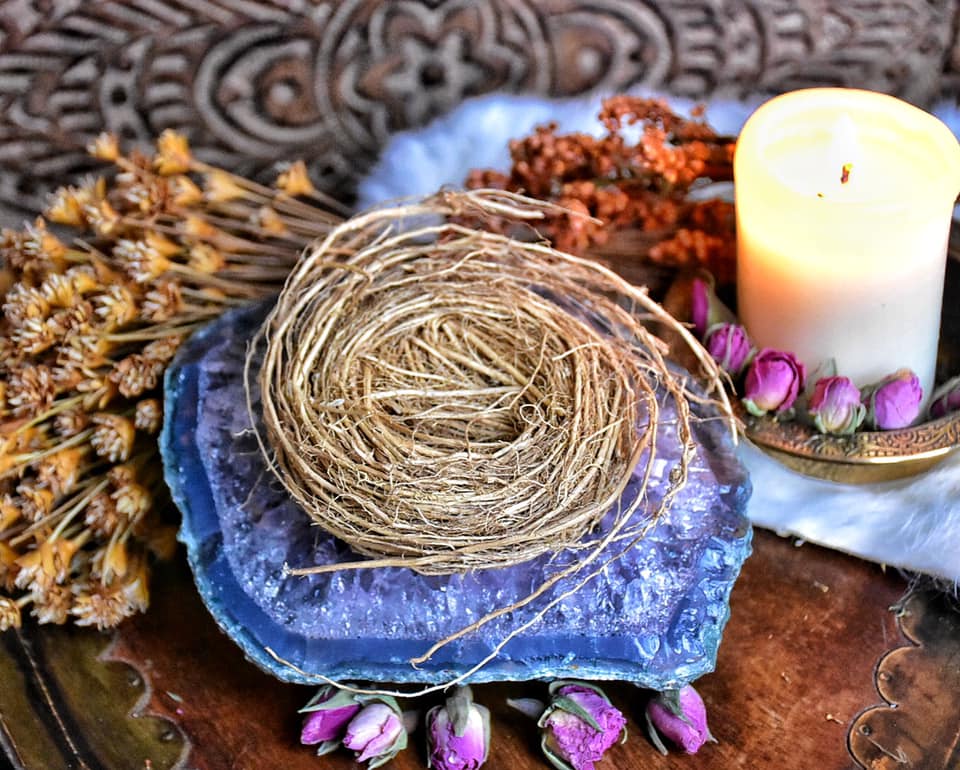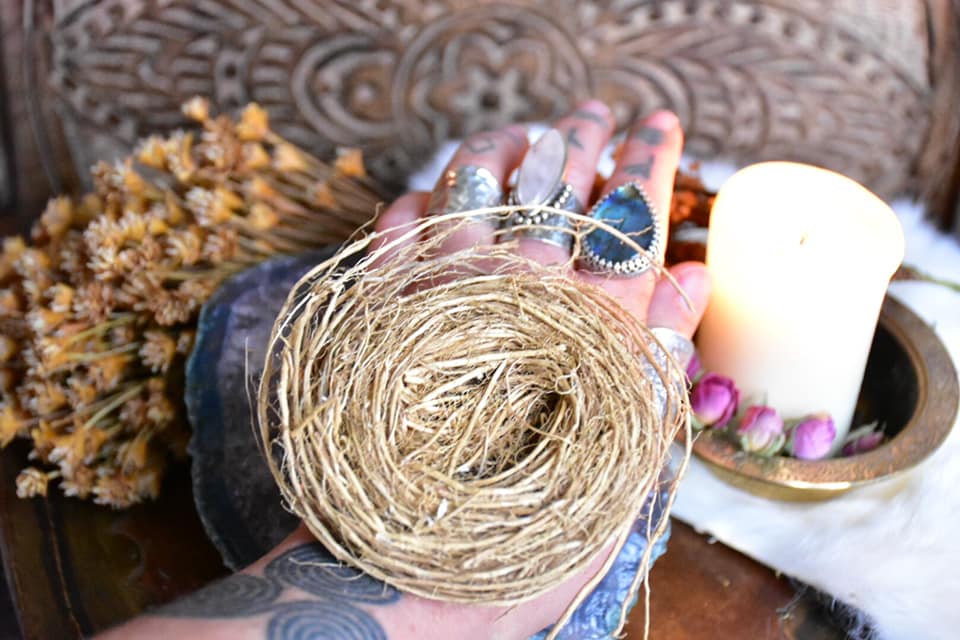 Vetiver Root Exfoliating Scrubber ~ All Natural Fragrant Ritual Body Care ~ Ritual Bath ~ Prosperity, Love and Healing Magick
This natural and gentle exfoliating tool made with Organic Vetiver root is a fragrant beauty ritual essential. Vetiver has been praised for centuries for its potent skin-regenerating, anti-inflammatory, healing and muscle-relaxant properties. Traditionally known to be beneficial for aches, pains and improving circulation, its subtle and earthy aroma is great for grounding the mind, body and spirit, while revealing a youthful glow through gentle exfoliation.
The sweet and seductive fragrance permeates the skin, giving a cooling and calming effect. It leaves a subtle vetiver fragrance that lasts the entire day.  Daily exfoliation keeps skin soft, smooth and naturally radiant. This is a wonderful addition to your beauty rituals.

Naturally anti-bacterial, this Vetiver scrub brush works wonders on all skin types, gently removing dead skin cells, and promoting healthy lymphatic flow.  If you have sensitive skin, do a test patch on your leg. If irritation occurs, discontinue use. Please keep your scrubber in a dry place after use and allow it to air dry. This can be used multiple times and then added to your compost pile when you are ready for a new one.
Magically, Vetiver is worked with in Prosperity, Love and Healing Spells. So, I would imagine that you would draw these qualities to you by using this magical scrub before rituals centered around Prosperity, Love, and Healing
Eco and Animal Friendly. Ritually Blessed